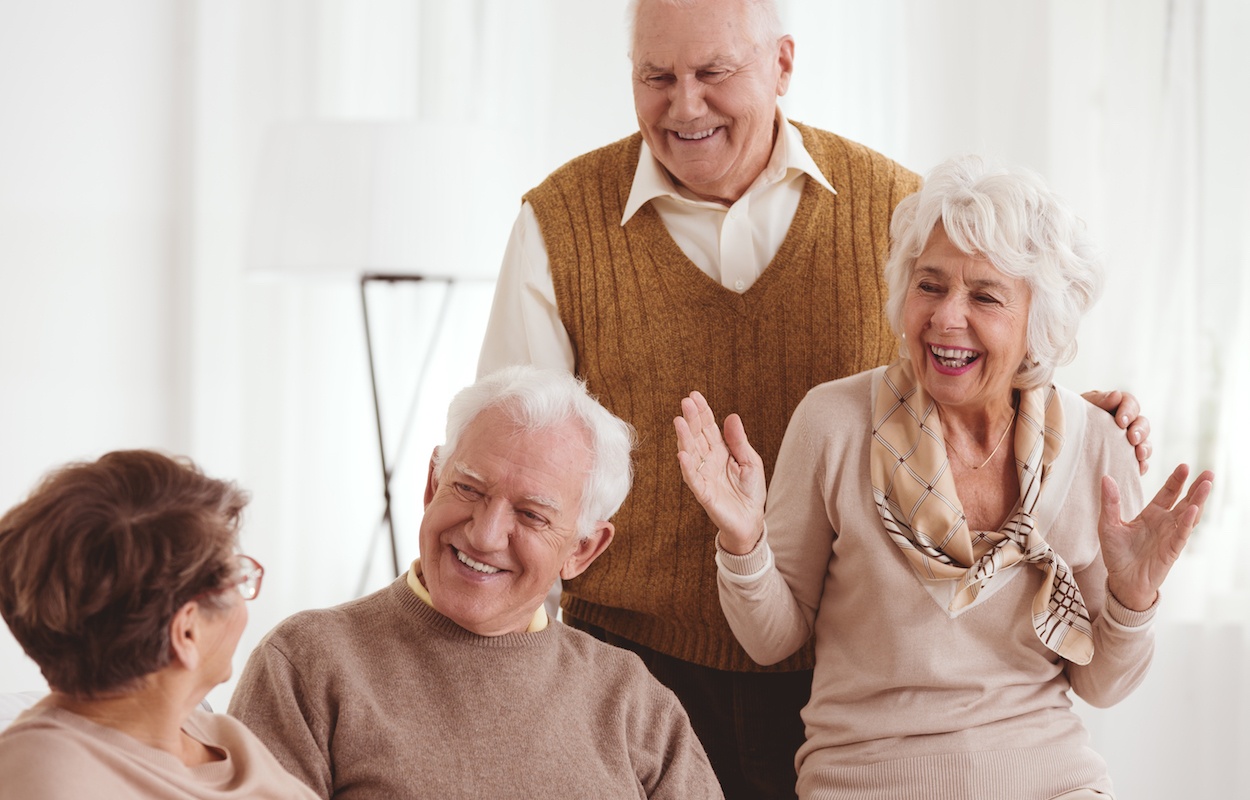 Roughly 43 percent of those dealing with Alzheimer's disease or dementia in Canada receive assistance from a formal caregiver or a memory care community. It can be challenging to come to terms with the reality that a close friend is living with memory loss or residing in a memory care community. You may start to feel a disconnect from that friend, but it is important to focus on what you still have with that friend.
Origin wants to help you stay connected and engaged with those close to you, even if they are living in a memory care community. Here are some things to keep in mind when dealing with a friend in memory care:
Educate Yourself
Whether your friend has Alzheimer's disease, dementia or another form of memory loss, learn as much as you can about the condition so you can better empathize with your friend. A better understanding of the disease will also:
Help you handle their mood and personality shifts
Allow you to understand the importance of developing routines for your friend, i.e., visits, planning activities, etc.
Give you a better grasp of additional techniques you can do to help your friend cope with their memory loss
Do Activities Together
When visiting your friend in memory care, take the time to do the activities that you used to enjoy together. Whether it's sharing a cup of coffee or taking a walk, continue to do these things together. Visits will remind your friend that their friendship is still valuable to you and that you want to continue to share activities with them.
When doing activities together, you can also try to incorporate music or other items that help trigger memories. Triggers like music or smells have strong connections with memories and, even those living with memory loss can start to remember things they may have forgotten. Adding memory triggers to activities not only helps your friend cognitively but can help strengthen your connection.
Be Patient
One of the hardest, and most important things to do is to remember that your friend is living with a disease and at times, will not be the person he or she once was. There will be times when they make perfect sense, respond correctly, and even remember things they had previously forgotten, but these moments will pass. It can be easy to become frustrated when this happens, but patience is key. Showing empathy and understanding with your friend will help build your connection and trust. Treasure the moments when they remember the past but appreciate that your friend is with you in the present.
Be There for Them
At Origin Active Lifestyle Communities, we understand how difficult it can be when interacting with a friend with memory loss. It can be even more difficult when that friend relocates to a memory care community. The most significant thing you can do for your friend is to continue to be there for them – reminding them that, although some things have changed, your friendship has not.
Origin memory care communities are proud to offer resort-style amenities and services with around-the-clock care by professional staff. Our trained team members provide activities specifically designed to improve cognitive thinking and encourage social engagement. We invite you to visit our website if you know someone who could benefit from one of our memory care communities.