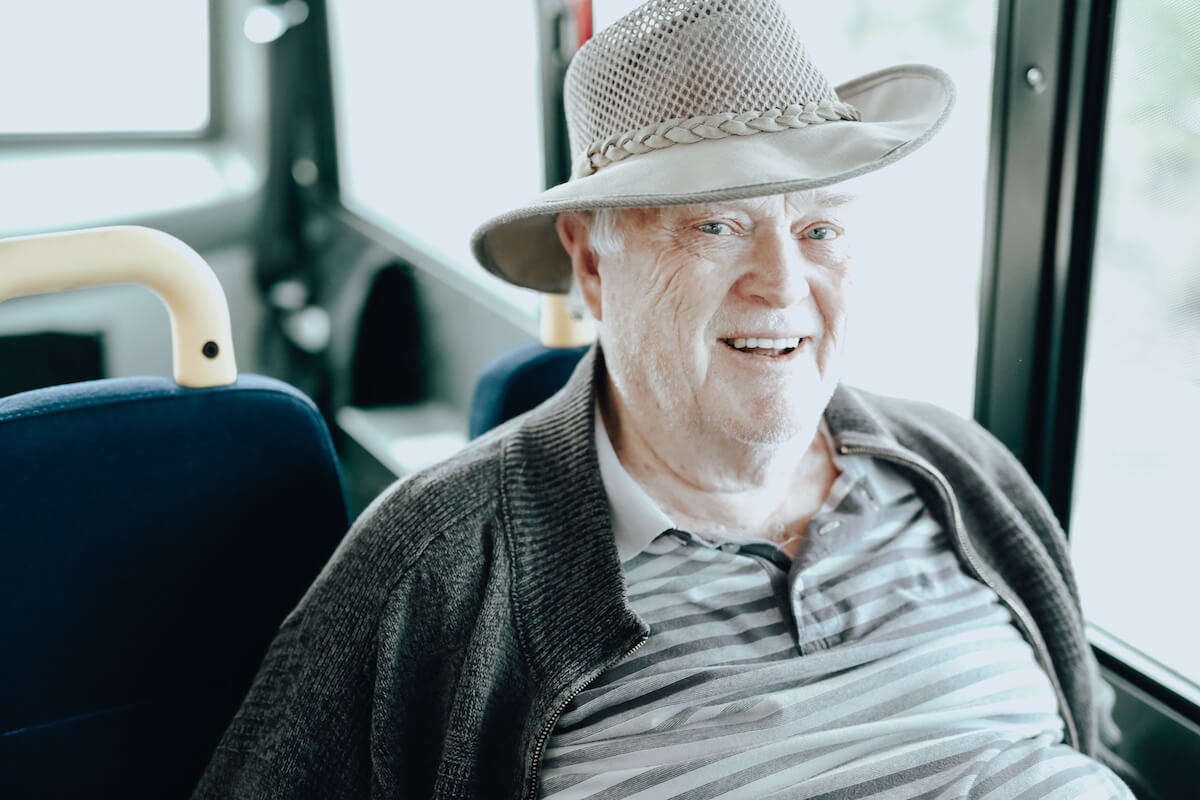 It can be an emotional realization when you determine that an aging family member can no longer live alone and may need extra assistance. Many people try to avoid this realization for as long as possible, believing that transitioning into a senior living community could be detrimental to the well-being of their loved one. However, the truth is that senior care and assisted living communities are supportive and positive environments and are often the best place for your loved one to be.
Canada has one of the highest life expectancies in the world, even higher than the United States. With more and more Canadians living past the age of 80, it's essential to address the misconceptions surrounding assisted living and adequately educate the public of its advantages.
Offering independent living, assisted living, and memory care services throughout Canada, including Calgary and Vancouver Island, Origin Active Lifestyle Communities is shedding some light on assisted living services in our communities.
Assisted Living the Origin Way
Personalized, Focused Care
Assisted and supportive living at Origin communities takes a unique, boutique-style approach to personal care for individuals needing increased assistance with day-to-day care, including bathing, dressing, and medication management.
Around-the-clock nurses and care providers are fully engaged and committed to enriching the lives of our community members through compassionate, personalized, and professional care.
Each of our dedicated team members works in consultation with healthcare professionals, family members, and community members to create a personalized care plan. Each customized plan takes a "wholistic" approach to care—focusing on the whole person and incorporating all aspects of the mind, body, and spirit.
An Active Lifestyle
One of our core values at Origin Active Lifestyle Communities is access to a healthy and active lifestyle—regardless of ability.
Our Life Enrichment programs are tailor-made to ensure that community members enjoy a comprehensive approach to wellness, including physical, mental, and social stimulation.
We believe that a physically active lifestyle is crucial in ensuring overall health and wellness. Each of our assisted living communities offers fitness classes and programs led by highly-trained team members and utilizes specialized equipment designed to be fun and interactive while optimizing outcomes.
Our assisted living communities also feature art studios, game rooms, and more to promote creativity, exercise the brain, and build social connections. Each day is unique at Origin!
Fresh and Nourishing Meals
As a company, Origin is committed to providing nutritionally-dense meals that meet the unique needs of our assisted living community members. Cooking almost exclusively from scratch, our chefs source fresh, local ingredients and combine fantastic flavours and various choices into healthy and comforting meals. Meals are served in our cozy dining room with family-style seating, just like home.
Our chefs also happily accommodate the special needs and diets of some of our assisted living members, including gluten-free, vegetarian, celiac, diabetic, and even special textured meals.
Secure and Supportive Spaces
Our assisted living communities are designed to offer support and assistance while maintaining independence and personal space. Suites may vary from community to community, but each is designed to feel like home—only with added safety and comfort. Each private suite includes emergency response technology, personal kitchenettes, and housekeeping and laundry services.
Our state-of-the-art communities are also conveniently located throughout Calgary and Vancouver Island, near shopping, medical centres, and the beautiful Rocky Mountains.
Dedicated Team Members
Origin Communities' greatest asset is our dedicated and compassionate team members. Each member is considerate and attentive with a passion for caring like no other. In our assisted living communities, our team members take the time to genuinely get to know each community member, going above and beyond to serve and support them.
From chefs and caregivers to activity guides and receptionists, each team member puts their heart and soul into their work each day to create a welcoming and comfortable environment.
Discover The Origin Way
It can be challenging to come to terms with an older family member requiring additional care, but this makes it all the more crucial to find an assisted living community that will significantly enhance their quality of life.
At Origin Active Lifestyle Communities, our assisted living services promote healthy aging through attentive and compassionate support, nourishing foods, an active and engaging lifestyle, and much more. We are dedicated to giving your family member the life they need to thrive and succeed while giving you peace of mind that they are receiving care, attention, and engagement.Origin Active Lifestyle Communities offers assisted living services in Calgary, Canmore, and Vancouver Island. For more information on how assisted living could benefit your family, we encourage you to contact a team member and discover the Origin Way!