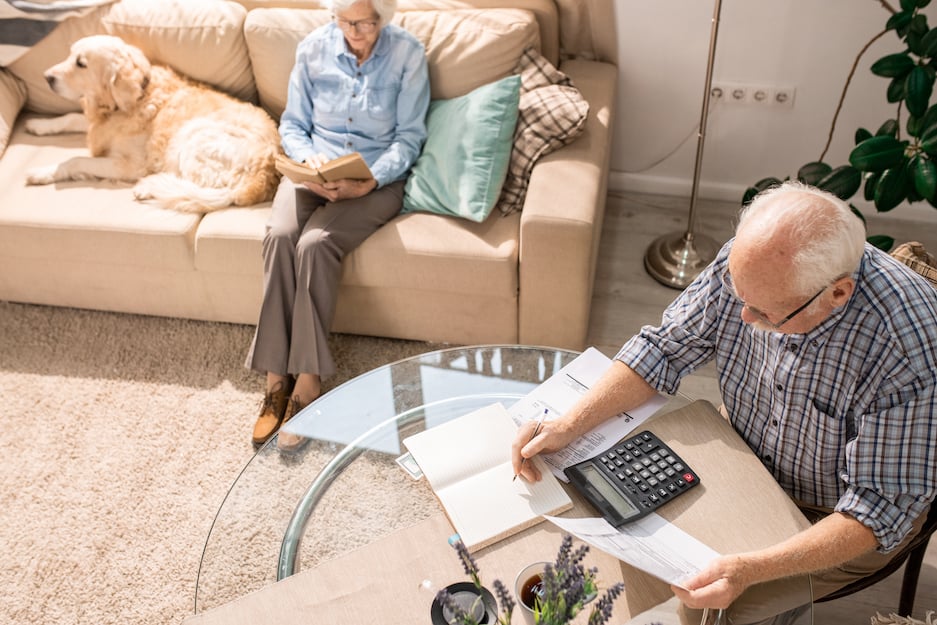 The modern retirement age has evolved, and this change has caused many older adults to shift their retirement plans and start to reimagine their retirement. Senior living communities, like Origin Active Lifestyle Communities, have shifted, as well; providing high-quality services and amenities, and upping the quality of life for their residents by encouraging an active lifestyle.
While retirement planning may have shifted, one thing remains the same - you deserve the retirement you've worked to achieve. We want to make retirement planning a little bit easier for you by sharing advice on when and how to start planning!
Retirement Planning 101
The first step to planning your retirement is to know your expected income/budget. While this figure can vary from person to person, it should be the first step of your retirement planning so you can plan realistically and accurately.
The Canada Pension Plan is a fantastic resource that can help you calculate your retirement pension and tell you when to collect. The best part of this resource is that it also has tips and guides to collecting your pension and helping further your retirement planning.
Examining Your Plans
Your current retirement plan may involve staying at home. While that plan is one that millions of Canadians have, it may not be realistic, or the best decision for your situation. The reality behind owning a home is that it comes with many unplanned costs and obstacles you may not be prepared (or want) to deal with. These unexpected costs and stressors can set you back and prevent you from truly enjoying your retirement.
If you are keen on staying in your house after you retire, you should ask yourself a few of the following questions:
How old is your home?
Does it require any necessary maintenance, repairs, etc.?
Is your mortgage paid off?
Are you participating in regular physical activity?
Do you experience the necessary amount of social engagement?
A common issue with retiring at home is your home life. Many older adults living at home don't engage with people regularly, or might not have easy access to activities and events. In those circumstances, there is a benefit to a senior living community like Origin Active Lifestyle communities. We provide our community members with activities to enrich their lives, social events to engage them, and active, worry-free retirement living!
Retirement Preparation
If you know your pension and your budget, the next step is to start preparations. This part can include a few extra steps depending on your circumstances. Retirement preparation involves a considerable amount of thinking and answering specific questions. These questions will shape out and help form your ideal retirement.
Where do you envision yourself retiring?
What type of environment (active, social, supportive, etc.) do you see yourself retiring in?
What is my goal age for retirement?
What level of care do I need (or will I need in the future)?
Answering questions like these provide a clearer picture of what you would like your retirement to look like. If you're planning on moving to a retirement community, you will likely have to total your assets and downsize to help make the transition easier.
Your ideal retirement can vary depending on who you are and the level of care you need. While retirement planning can be tricky, there are loads of resources out there to help! If you're looking for an active, enriching community with luxurious amenities, Origin Active Lifestyle Communities have what you're looking for! Our communities throughout Canada give you the exciting and active retirement that you deserve! If you're interested in learning, find your community, and experience the Origin Way!