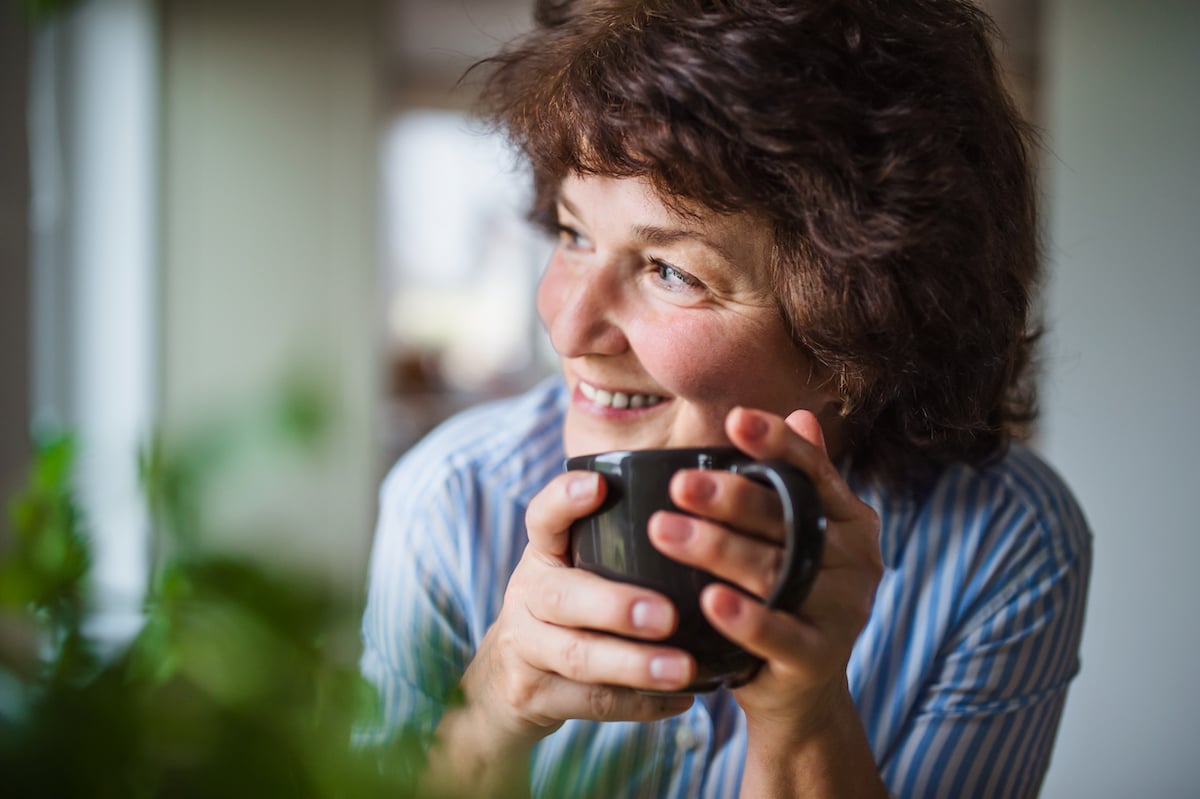 Finding the right level of care and type of retirement living that is best for your parent or loved one is a process that requires time and research. One significant thing to consider is if they would benefit more from in-home care versus a senior living community.
In-home care is exactly as it sounds - individuals receive care in the comfort of their home. While the setting and atmosphere present distinct differences, in-home care offers many of the same services as care in active senior living communities. However, family caregiving may be a necessity for some in-home care circumstances to supplement the formal service.
Community care involves an individual transitioning to a senior living community. With access to team members and supportive assistance, individuals and their families can have peace of mind knowing that all care needs are being met.
With active senior living communities throughout Canada, Origin offers both in-home care and community living options. Through both types of care, we promote a healthy, enriched lifestyle. To help you with your search for the right care for your family, we have provided a guide to describe these types of care.
In-Home Care: Origin at Home™
At Origin, we encourage and celebrate independence. Our Origin at Home™ program empowers older adults to embrace the joyful aspects of aging while remaining independent in their homes. The in-home care that we provide embodies the same "active living" and "whole person" approaches as our community-based care options, offering individuals access to community amenities through Club Origin™.
Origin at Home™ services focus on:
Companionship – Great conversations, pet help, doctor appointments, shopping, and errands
Mindfulness – Mindful exercises, story sharing, or quiet time together
Wellness, Fitness, and Nutrition – Chair exercises and stretching, fall prevention, walks, meal planning and preparation, and cooking meals together
Intellectual Stimulation – Discussing current events, creating art, watching videos/Ted Talks conversation, and playing board games
Support for a Healthy Home – Light cleaning and dusting, laundry, food freshness check/purge, organizing and sorting items, and offering solutions for home safety concerns
Community Care: Active Senior Living Communities
If your family member wants a more social environment with peers and does not want to keep up with maintaining their home, retirement living within one of our communities may be the solution. Origin Active Lifestyle Communities offers many levels of care including, independent living, assisted living, memory care, and respite care.
With a strong focus on encouraging independence and promoting an overall active lifestyle, our communities provide the care and support that an individual needs in order to live a fulfilling life. Our 'wholistic' approach ensures that every community member is treated as a whole person. We nurture the mind, body, and spirit, and our communities are thoughtfully designed to support healthy aging.
Offering fitness classes, exceptional dining services, and other stimulating activities and events, our communities are dedicated to enriching the lives of those we serve.
What Type of Care is Right for My Loved One?
You and your family have options when it comes to the type and level of care that your loved one receives, but they are a few things to consider.
Level of Ability/Current Living Arrangement
How independent is the individual in your life?
Does he or she live alone?
Does he or she need more assistance than can be provided at home?
Is he or she showing signs of memory loss or impairment?
Your Involvement
Are you able to provide care for your family member when a professional caregiver is not in the home?
Are you able to maintain your family member's home (repairs, lawn upkeep, etc.) if he or she is unable to?
Socialization Needs
Does the individual in your life socialize on a regular basis in their current environment?
If not, are you considered by his or her lack of socialization?
Preference
Does your parent or family member want to stay in their home?
Whatever decision you and your family agree on, Origin Active Lifestyle Communities aims to be a solution to your care needs. Contact a member of our team or visit our website for more information on the services we provide!