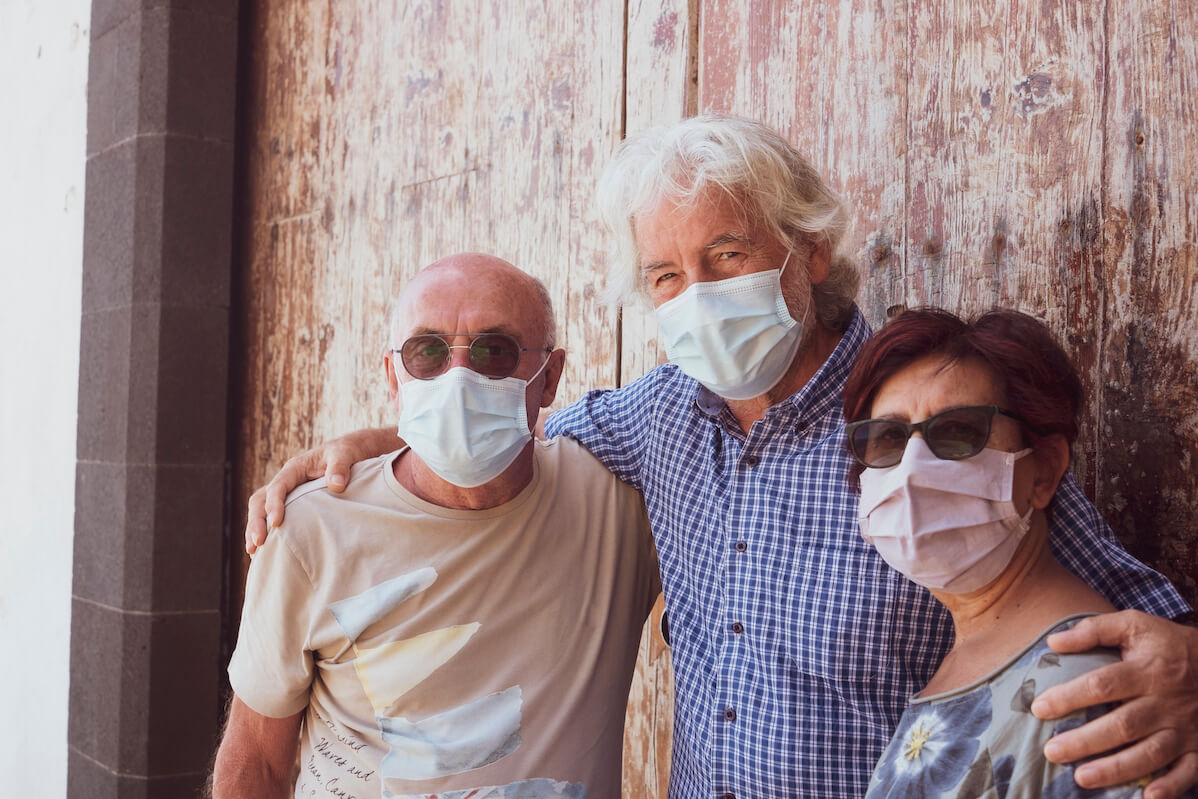 Many people look forward to their retirement for years - they start to save for it as early as possible, they buckle down for decades with one goal in mind, they might even plan a big retirement trip or celebration. However, many adults find themselves feeling bored, restless, and unfulfilled when it finally arrives. With so much focus put into financial planning for retirement, many people forget to do day-to-day planning, as well. Their lives have been carved out and structured for so long that many don't know what to do with themselves when they no longer have that routine.
Fortunately, you can continue to find purpose, fulfillment, and community, even after retirement. Throughout Canada, Origin Active Lifestyle Communities offers independent living, assisted living, and memory care retirement homes, and we want to share some ways you can find purpose after retirement.
Work Part-Time
Just because your official career ended when you retired doesn't mean you have to stop working altogether. Many Canadian adults choose to go back to work for financial reasons, to meet new people, or because they simply enjoy having a commitment with a structured schedule.
Whatever the reason, returning to work after retirement (even if it's just part-time) is a great way to find purpose and fulfillment. Plus, you can use this opportunity to try something new and different than what you have done before. You can use your degree and career experience to teach others, you can work as an administrative assistant to meet new people, or you can work at a coffee shop because you have always wanted to! Even if it's just a few hours a week, working part-time can be a great solution to ease the transition to retirement.
Volunteer
If you're looking for something less structured and committed than returning to work, you can always volunteer after retirement. Volunteering is a perfect solution to filling your days while also making a difference. You can choose a cause you are passionate about—whether it's the environment, children, or animals—and devote a few hours a week to working with an organization. Not only will this bring a sense of fulfillment, but it's also a great way to meet people who share your interests and passions!
According to Volunteer Canada, "While volunteering is a form of service, many volunteers will tell you that 'you get more than you give.'" In addition, they note that "Volunteering provides health benefits to older adults…It offers them significant physical, emotional and cognitive or brain health benefits. It also enhances social support, social inclusion and civic engagement (nsnews.com)."
Get Moving
After you retire, you'll have plenty of time to achieve those fitness goals you never had the time to accomplish. It doesn't have to be as traditional or straightforward as going on a jog every morning - you could become an avid hiker, learn the fundamentals of weight lifting, join a yoga studio, or even take dance lessons.
Like volunteering, finding a physical activity that you enjoy can give you purpose while introducing you to new people! Plus, consistent physical activity does wonders for your overall health and wellness.
Explore Hobbies and Skills
Is there something you've always been interested in but never explored? Or maybe something you used to enjoy when you were younger but put it aside when you had a family and career? Retirement is the ideal time to explore hobbies, interests, and passions—both old and new.
You can learn something new like a language or an instrument, or you can try new hobbies like pottery or woodworking. These hobbies can not only give you purpose and introduce you to new people, but research has shown that learning new skills later in life can increase mental activity and reduce the risk of dementia.
Discover Retirement Living
After you retire, it can be challenging to maintain a sense of community, belonging, and purpose. However, the above activities can be a rewarding way to find fulfillment during retirement. The best part? You can find all of these activities (and more!) in a single place: retirement communities.
Like Origin Active Lifestyle Communities, retirement and independent living communities provide an ideal environment for retired adults seeking purpose and community. Our communities offer a lifestyle of freedom and flexibility for those who are thriving in retirement. Or a lifestyle of structure and opportunities for those who need a little help adjusting.
Independent living helps community members build relationships by offering community events, activities, and outings, as well as encourages them to pursue fitness goals, hobbies, and other interests through classes and other programs. Individuals enjoying retirement living at Origin will never run out of ways to spend their days!
Find Fulfillment at Origin
Some people spend their whole life looking forward to retirement, and when it finally arrives, they don't know how to spend their time and find new purpose and fulfillment. Retirement living at Origin Active Lifestyle Communities makes this easy. We are committed to making each day full of opportunities and potential for our community members. They have the freedom to make each day their own—we just help those who need a little push.
Origin Active Lifestyle Communities offers independent living, assisted living, memory care, and respite care services throughout Western Canada. To learn more about how you can find fulfillment at an Origin community, contact us today!