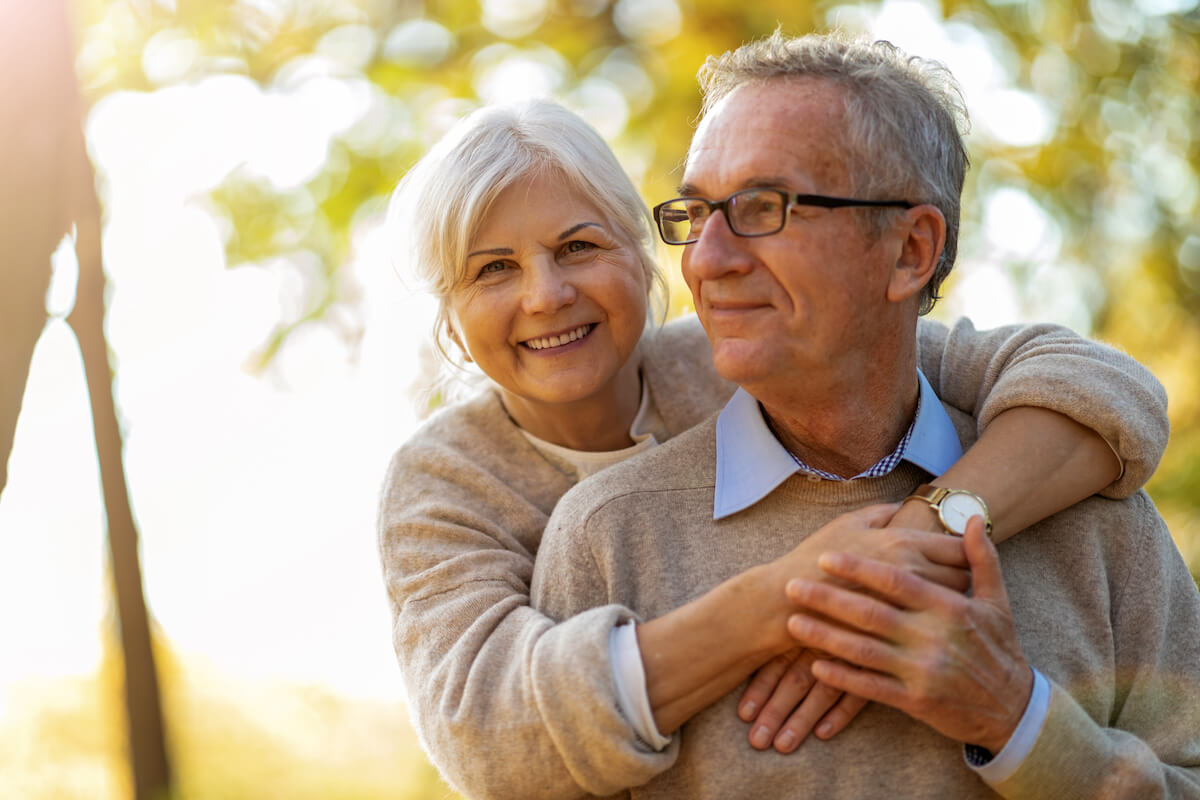 Choosing to move into a senior living community is a significant decision. There are many factors to consider before making the transition, but fortunately, you don't have to make the decision on your own.
With senior living in Calgary and Nanaimo, Origin Active Lifestyle Communities take pride in serving active older adults throughout our communities. We provide information, answers, and resources to help individuals decide if entering an active senior living community is right for them.
By deciding to live in a vibrant senior living community now, you give yourself the time and opportunity to enjoy greater freedom, fewer responsibilities and tasks, and overall, a new and rewarding experience.
Maintain Your Decision-Making Power
First and foremost, the decision is yours to make. By deciding to move to a senior living community sooner rather than later, you ensure that the decision-making power remains in your hands. At Origin Active Lifestyle Communities, we celebrate our community members and have created communities that encourage them to live their best lives.
Choosing senior living now means choosing to move on your terms. At Origin, our vision is to lead the senior housing industry by providing communities that allow older adults to age on their own terms. You're an expert in your personhood, and all your decisions should be based on your values, beliefs, preferences, and priorities. Our role is to provide options, services, guidance, and expert advice to help you make an informed decision based on what you think is right for you.
Discover Greater Freedom
Unfortunately, many responsibilities come with owning a home, including home maintenance and upkeep, paying ongoing bills, cooking, cleaning, yard work, and many others. When you choose an Origin community, you give yourself the freedom to live the way you want.
By choosing one of our active senior living communities in Calgary or Nanaimo, you no longer have to worry about mowing the lawn or fixing a leaky sink. Instead of spending time and energy attending to chores, you have the freedom to use your time how you want. If that means you want to cook for yourself, then you can. But if you would rather walk to the community dining room for a wonderful meal prepared by our chefs, that is always available to you as well.
Our all-inclusive services at Origin at Longwood in Nanaimo, and Whitehorn Village and Swan Evergreen Village in Calgary include meals and snacks focused on nutrition, weekly housekeeping, weekly linen and towels laundered, care and support, daily recreation, personal laundry services available, and more. Plus, all of our in-house services are provided by hand-picked and Origin Academy-trained team members who represent and reflect the Origin Way.
Explore Endless Opportunities
Choosing to enter a senior living community does not limit your opportunities – it expands them! Living at one of our Origin Active Lifestyle Communities means you experience new things every day.
Whether you are enjoying a delicious meal with friends in our dining room, improving your health and wellness through our scheduled exercise classes, or learning a new skill in one of our life enrichment programs, there is always something new for you to try and explore at Origin.
Best of all, these activities are there for you to experience on your own or with friends. When you live in an active lifestyle community, you are surrounded by people who share common goals and interests. With a full calendar of social outings and events, you will find enjoyment is there for you every day of the week.
Research shows that older adults are at an ever-increasing risk for social isolation and loneliness. But at our Origin Active Lifestyle Communities, we foster a sense of friendship and community, and our community members engage every day in meaningful, purpose-driven activities.
Find Senior Living in Calgary and Nanaimo
At Origin Active Lifestyle Communities, we empower people to live their best, most vital lives. Our active senior living communities are designed with that purpose in mind, allowing individuals the freedom and opportunity to explore new interests, relax, and enjoy the lives that they want. With enhanced amenities like our Evergreen Salon and Spa, on-site movie theatre, on-site pool (Origin at Longwood), personal training services, and more, community members have access to the tools they need to stay active, busy, and connected to their friends, neighbours, and guests.
By choosing to enter senior living sooner rather than later, you give yourself the gift of time. Time to enjoy newfound freedom. Time to make friends and build a community. Time to unwind. Time for you.
When you are ready to discover all that Origin Active Lifestyle Communities have to offer, we invite you to visit our website.