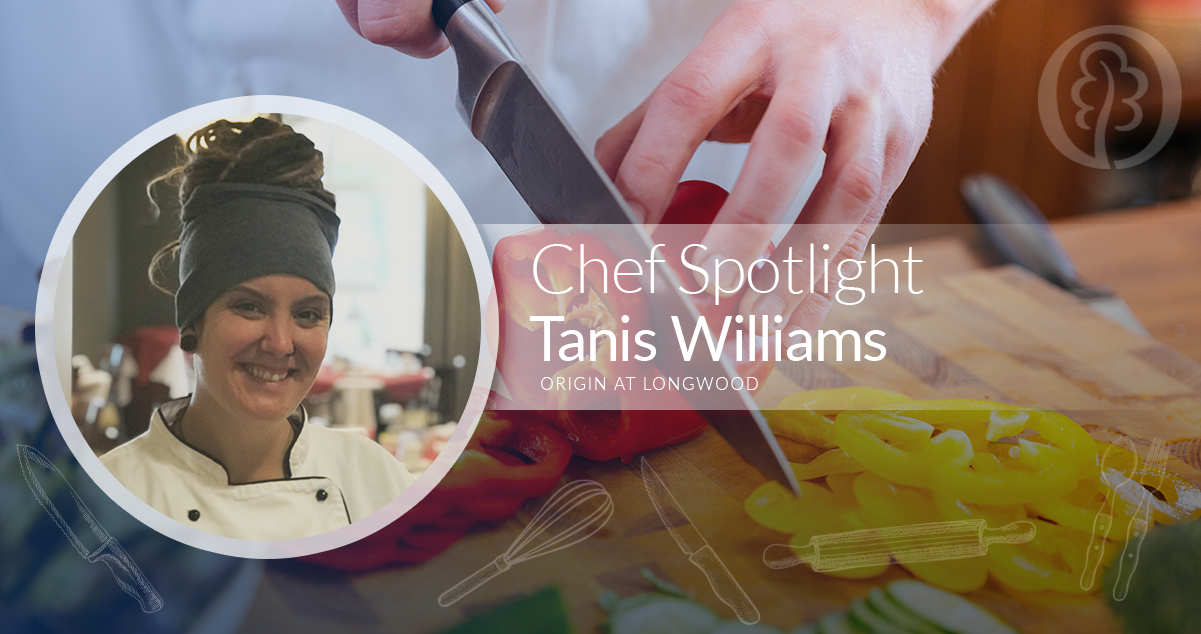 Recent studies show that "only 1/3 of Canadians eat plant-based proteins like legumes, nuts and seeds." At Origin Active Lifestyle Communities, we are changing that statistic for our community members. There is extensive research that shows that eating un-processed, nutrient dense foods, such as plant-based proteins, improves overall health. Whole foods can help to decrease the risk of high blood pressure, heart disease, as well as certain types of cancer.
We are proud to offer clean, nutrient-rich foods to our community members, and that would not be possible without the help of our amazing Executive Chefs, like Tanis Williams. With over 16 years of experience, Tanis is the Executive Chef at Origin at Longwood in Nanaimo and brings her food philosophy to every meal she creates. Chef Tanis grew up cooking with her father, who was also a chef, and eventually went on to study Culinary Arts at the Vancouver Island University.
Her passion for cooking can be explained in one simple phrase – "people need to eat". She truly believes in the power of food and creating nourishing meals from scratch that fuel, not only, the body but the mind.
Chef Tanis describes the idea of "clean eating" as using food as medicine. When we eat foods from nature, closet to the source, we provide our bodies with the natural nutrients it needs to flourish. She understands the benefits food can have on the body and works to incorporate a variety of food groups and nutrients into every meal she creates.
Chef Tanis' favorite part about working at Origin Active Lifestyle Communities is our community members – having the ability to show creativity in what they eat, the menu and food preparation offers her the ability to learn and adjust. She has learned to understand what our community members like and do not like, which is why she incorporates a lot of fruits, vegetables and lean meats in her meals but tends to stay away from "trendy superfoods" like quinoa and kale (not a fan favorite!).
Her goal is to always keep it simple – no complicated meals, no fancy names, no meals that need to be overly explained; just simple, clean meals that look and taste amazing. Since she strives to eat clean, whole foods in her personal life, Chef Tanis shares this with our Origin family. She understands the power of food and is using her skills and knowledge to bring beautiful, healthy, home-made meals to our community members each and every day.