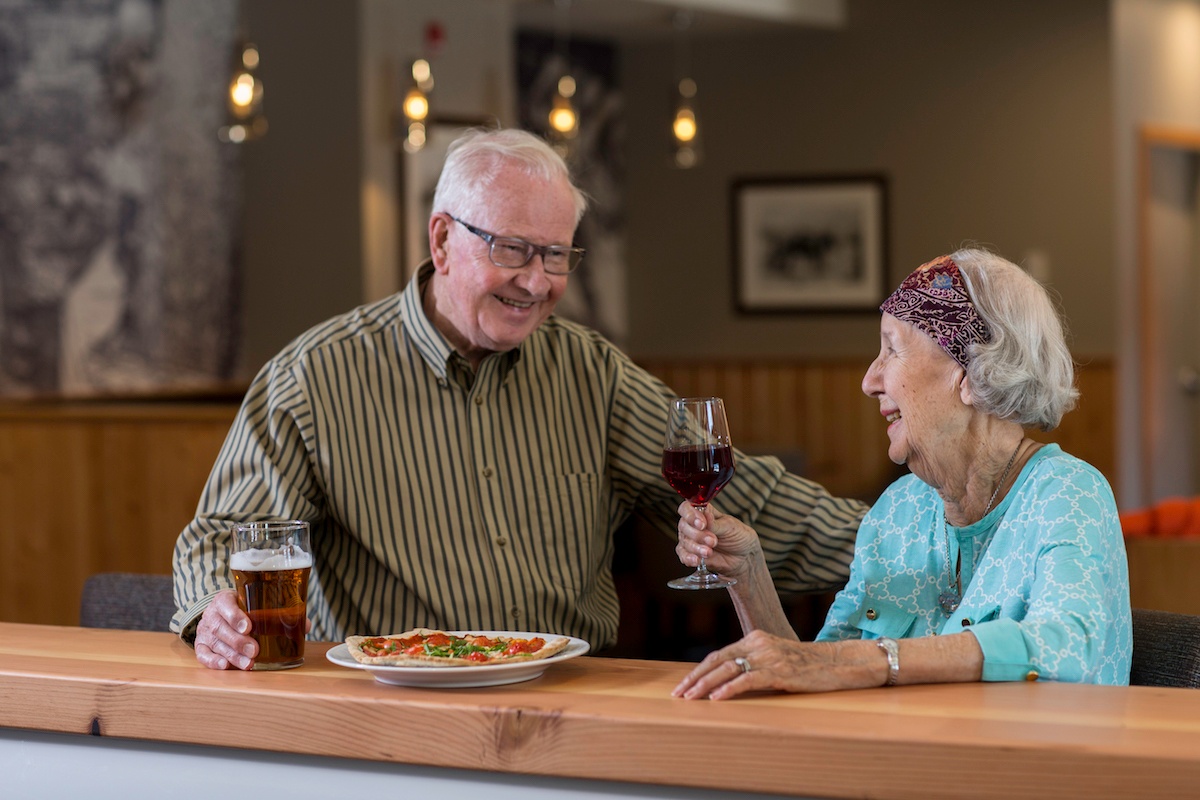 The largest demographic boom in Canada's history is about to reach the age of retirement! By the year 2030 the youngest baby boomers will reach 65 years old, and at that time, it is estimated that one in four Canadians will be 65 or older. The social stigma that used to be associated with the word "retirement' is gone, and seniors are redefining the way they spend their golden years.
What is the Age of Retirement?
According to the Global Entrepreneurship Monitor (GEM)'s Special Report on Senior Entrepreneurship, "…18 percent of adults between the ages of 50 and 64 and 13 percent between the ages of 65 and 80 are self-employed compared to just 11 percent of adults between the ages of 18 and 29."
Even our pop culture icons are redefining how they age. At 87 years old, William Shatner continues to work in television and movies, and was appointed to the Order of Canada (Officer) by Canadian Governor General Julie Payette in 2017. Seniors are breaking the stereotypes and redesigning what retirement looks like. Retirement is personal and every senior envisions their retirement years differently. There is no longer a definitive age of retirement – it is whatever works for you!
Stay Active and Engaged
We used to think of retirement as a time of slowing or winding down, but why? We are living longer and healthier lives, and more and more seniors are viewing retirement as a chance to try new things and find more meaning in their lives.
Take classes or go back to school: Whether it is a weekly art class or pursuing an advanced degree, retirement doesn't mean you have to stop learning and growing.
Travel: It doesn't matter if it's across the city or across the world – seniors should make time to visit and explore new places.
Volunteer or mentor: Seniors have spent a lifetime gaining knowledge and skills, and you can pass that on to others. It will give you the opportunity to meet new people, stay socially engaged and may even make a difference in someone else's life!
Keep Working (If You Want!): Retirement doesn't have to mean an immediate stop to your professional life. If it is something you are still passionate about, shift your schedule at the office to part-time or work from home for a few hours a day. In 2015, roughly 1.1 million seniors reported working during the year – the highest recorded number since the 1981 Census!

With seniors living longer, healthier and more active lifestyles, the perception of retirement is changing. As seniors approach the age of retirement, it is important to take the time to plan and outline how retirement will look for you. Your plan doesn't have to be set in stone either! Change and redesign your own retirement plan as your goals and dreams shift. When you know what you are planning and saving for, you will be more eager and diligent about saving for it.
At Origin Active Lifestyle Communities, we are huge supporters of seniors living more active and social lives. This is reflected in the activities and services we offer in our communities, and we invite you to visit one of our communities and let us be a part of your redefined retirement plan!