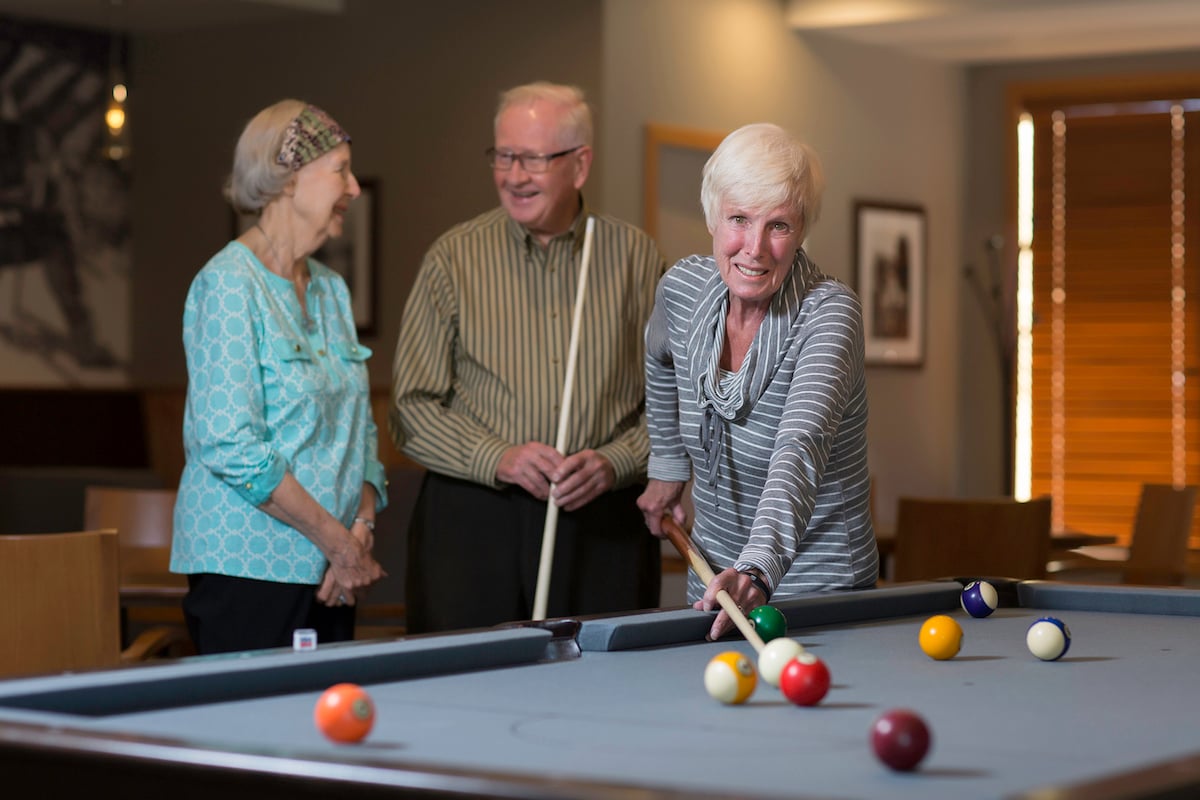 While some older adults are opting to stay in their homes through their retirement years, many are considering independent living communities. Homeownership can be fantastic, but, as we age, the experience can be marred down by maintenance and chores. Retirement should be about enjoying your time, and moving into an independent living community can help place you on that track.
At Origin Active Lifestyle Communities, we know there are a lot of misconceptions regarding senior living and the lifestyle these communities offer. However, we also know how incredibly rewarding they can be! We want to share a few reasons why choosing to move to an independent living community can change your retirement for the better!
Active & Engaged Living
At Origin, active living is at the center of everything we do, and we provide our community members with an ample list of activities and events they can participate in. We believe that active living is a crucial part of aging, and there are many sources to back up this claim, including the International Council on Active Aging.
Not only can an active lifestyle help you lead a more fulfilling and happy life, but research has also shown that it can help prevent certain ailments. Active living can reduce the risk of diabetes, stroke, anxiety, and even help reduce the chances of Alzheimer's disease and other forms of dementia by up to 45%.
Origin Active Lifestyle Communities know that staying active increases our quality of life as we age, and we make it easy for our community members to lead an active lifestyle every day.
Exceptional Dining Services
Though you can make your favorite dishes at home or opt to dine out, independent living communities offer a variety of dining experience - casual, upscale, quick, etc. - to match every mood or occasion.
Origin offers exceptional dining services that are healthy and nutrient-dense! We provide our community members with a five-star experience where our very own Red Seal Approved chef prepares our meals. We believe in the beauty of food, which is why we acquire locally-grown, fresh, organic ingredients to use in our meals; an exceptional dish starts from the ground up.
Maintenance and Worry-Free Living
Maintenance and chores only serve to bog down our golden years, and these unnecessary stressors can hurt our wallets and our health. According to studies, stress may cause a weakened immune system, digestive issues, dental issues, and heart problems.
Your retirement years should be full of relaxation, and that is something an independent living community can provide. At Origin, our senior apartments and communities are beautifully maintained by our team members, so our community members never have to worry or stress over the little things!
The Benefits of a True Community
One of the most significant benefits of moving into an independent living community is the community atmosphere. An independent living community and active lifestyle can help to promote socialization and the development of new relationships. The benefits of socialization are staggering; from reduced stress, less anxiety, higher self-esteem, improved health, and increased longevity. Socialization is a consistent biomarker of health, and while more research is needed for conclusive data, the studies have shown positive correlations.
Moving into an independent living community can open you up to a world of opportunity. If you are interested in learning more about one of Origin Active Lifestyle Communities throughout Canada, we encourage you to find your ideal community here and schedule a tour!