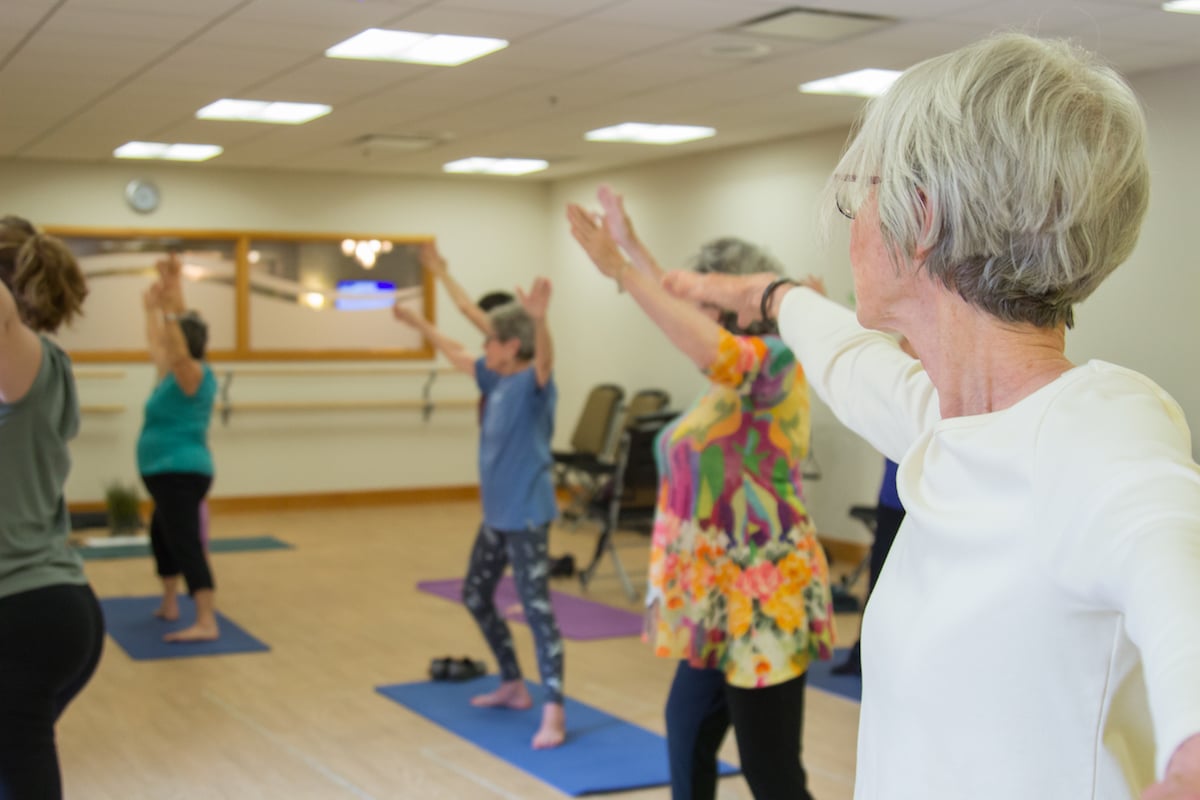 Moving to a new home or neighbourhood can be an overwhelming process. There are so many things to research and consider, and you want to be as educated as possible before making a decision. Senior living communities are no different; after all, when looking for a senior living community, you are looking for your new life-long home. It's vital that you feel confident you are making the right choice.

Before visiting an active senior living community, do research and plan what to look out for during your tour. It can be helpful to write notes or questions in a notebook to bring with you on your tour. That way, you won't forget any essential questions and can continue to take notes during your visit.
Origin Active Lifestyle Communities offers active senior living communities throughout western Canada, including Calgary and Nanaimo. We know what it takes to make a home feel like home, and we want to help you find the retirement community you deserve.
Below, we equip you with the right questions to ask, what to pay extra attention to, and how to stay objective when touring for your next home. You deserve the best, so prepare yourself to find the best!
First Impressions Matter
While doing your research beforehand is undoubtedly important, there's nothing like experiencing an active senior living community first-hand. The feelings and intuition you get when you walk through the doors are valid and should not be ignored.
When you first enter the community, do you feel comfortable? Is there natural light and a cozy ambiance that feels familiar? These feelings matter because this may be how you feel every day if you choose to move in. Below are things to pay close attention to when you first enter a community:
How does the building look? Can you imagine yourself living there?
Is it clean and well-lit?
What is your impression of the atmosphere?
What safety and security features are included?
Are the team members friendly and welcoming? Do they seem attentive to the needs of their community members?
What are your impressions of the community members?
Are there outdoor areas or courtyards?
At Origin, we know how important these first impressions are when visiting an active senior living community. That is why we design, develop, and operate our communities ourselves to ensure you always feel comfortable and included from every angle.
Hear from one of our community members about how she knew Origin was the right community for her.
Comprehensive Support
For many, the primary reason for moving into a senior living community is to have access to support and assistance with daily activities. While touring your candidates for potential communities, you want to ensure that they deliver the level of care you require. Unlike the atmosphere and impression of the community, the degree of care is not usually something you can observe on your own. Here are some questions to consider asking your tour guide or the community's Executive Director:
What

type of care

is offered? Can individuals move through the levels of care if their needs change?
Is care provided or available 24/7?
Do you offer transportation to medical appointments?
What emergency response systems are in place?
Are there licensed professionals on staff?
At Origin, our compassionate care services, including independent living, assisted living, and memory care, offer a "wholistic" approach through personalized support and a nurturing environment. Here, we focus on more than just physical needs and ensure that each community member is nurtured fully through active living and comprehensive wellness.
Active Lifestyles
Beyond a welcoming atmosphere and compassionate care, look for a senior living community that pays special attention to its residents' health and wellness. When it comes to healthy aging, active living is just as valuable as a healthy diet and medical care. Here are some questions to consider asking:
What type of physical activities are offered/encouraged?
Do you offer personal training?
How do you modify each activity to accommodate residents' unique physical needs?
Do you provide physical therapy or rehabilitation services?
At Origin, active living is the foundation of who we are. As a longtime supporter of the International Council of Active Aging (ICAA), we promote an active lifestyle in our senior living communities so our members can stay active and fully engaged as they age.
An Optimal Fit
Every senior living community has a culture that has been purposely built or naturally created over time. Culture includes social norms, values, arts, food, language, programs, structures, and services. Team and community members build these elements in senior living communities, and every person in the community contributes.
It is always essential to learn and grow with an open mind, but it is also important to surround yourself with others who share your values, embrace or facilitate your language, and are passionate about the same lifestyle as you. Below are some questions to ask to determine if you'd be a good fit in the community:
What activities are encouraged and offered?
Can residents suggest new activities and programs?
Are they open-minded to resident-managed events?
Do they host special events and welcome family members?
Do they value different languages, heritages, arts, and traditions?
How much choice do they provide on their

dining menu(s)

?
Do they offer opportunities for multigenerational activities?
How are they engaged in the surrounding community?
Imagine Your New Home
As much as you like or dislike aspects of a senior living community, the most crucial factor to consider is if you can picture yourself living there. Imagine your current routine and a typical day in your life. Would you be able to continue that routine while living in the community?
Will you love your suite as much in the wintertime?
Can you picture yourself becoming friends with your new neighbours?
Will you be driving to run errands, or is there transportation provided by the community?
Can you still host Christmas dinner or a special family event?
How much repetition is on the lunch menu?
Are laundry and housekeeping services available?
Can you decorate your senior apartment to make it feel like home?
Moving to an active senior living community is a commitment to the quality of your retirement, so it is essential that you feel at home, healthy, and thrive in all situations. Imagine what the outdoor patio will be like in the summer and winter, imagine grabbing a coffee on rainy mornings, imagine your mode of transportation to your favourite market, and imagine making new friends. If you feel excited, ready, and prepared for these scenarios, you may have found the right home for you!
Active Senior Living at Origin
Knowing what to look for in a senior living community can be difficult. Still, by asking the right questions, you will hopefully learn everything you need to know about life in the community. Plus, sometimes, you just know.
At Origin Active Lifestyle Communities, you will quickly see the difference our founder, Neil Prashad, and team members make in our communities throughout Canada, including Nanaimo, Calgary, and Canmore. Caring about others comes naturally, and ensuring the feeling of home in our residences never waivers.
We are sure you will feel the same way when you tour an Origin community, and we invite you to schedule a visit and join our community members for lunch to ask any questions you may have. Not only will you get your answers, but you will get a head start on making friends for when you move in!
Updated on August 1, 2021