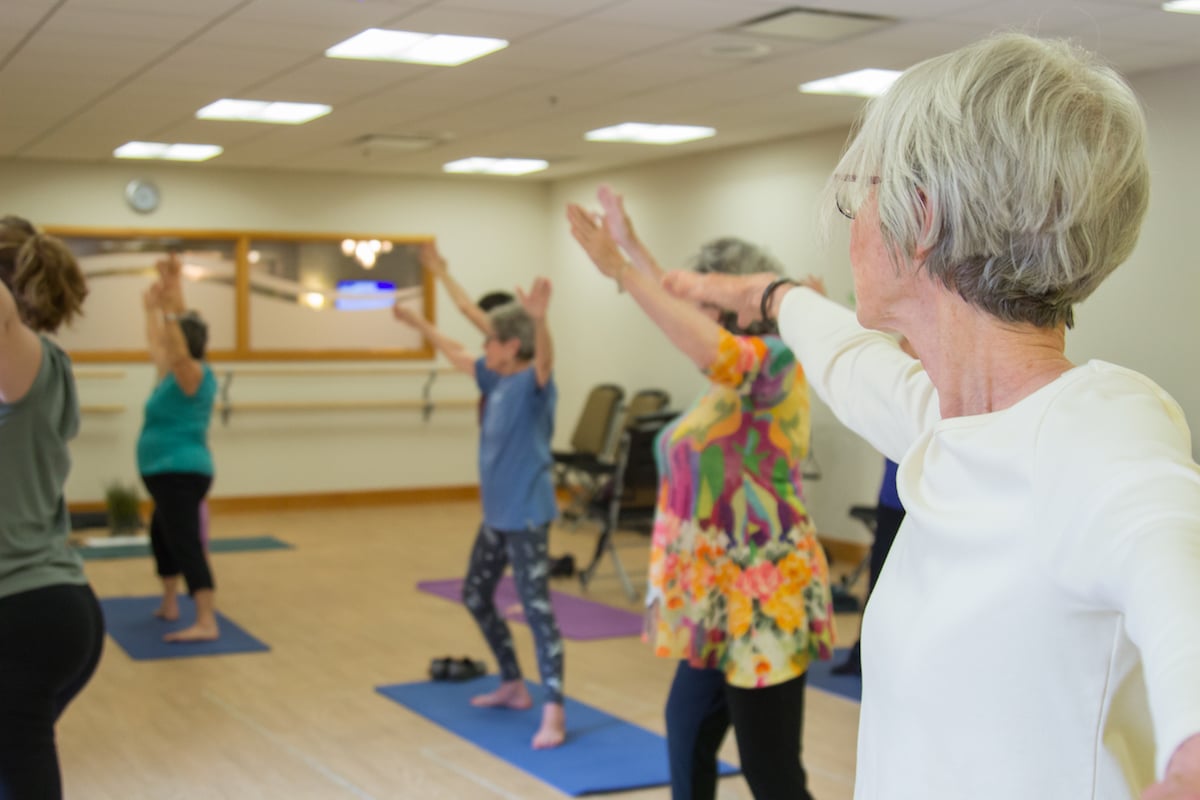 Before visiting an active, senior living community, it is important to do your research and plan what to look out for during your tour. Below, we equip you with the right questions to ask, what to pay extra attention to, and how to stay objective when touring for your next home. You deserve the best, so prepare yourself to find the best!
At Origin Active Lifestyle Communities, we know what it takes to make a home feel like home, and we want to help you find the retirement community you deserve.
First Impressions Matter
It's all about the feeling you get when you walk through the doors; do not ignore your intuition. When you first enter the residence, do you feel comfortable? Is there natural light and a cozy ambiance that feels familiar? These feelings matter, because this may be how you feel every day once you move in. Below are things to pay close attention to when you first enter a community:
How does the building look? Can you imagine yourself living there?
What is your impression of the atmosphere?
Are the team members friendly and welcoming? Do they seem attentive to the needs of their community members?
What are your impressions of the community members?
At Origin, we know how important these first impressions are when visiting an active, senior living community. That is why we design, develop, and operate our communities ourselves to ensure you always feel comfortable and included from every angle.
The Culture and Overall Feel
Every community has a culture that has been purposely built or naturally created over time. Culture includes social norms, values, arts, food, language, programs, structures, and services. Team and community members build these elements in senior living communities; every single person in the community contributes.
It is always important to learn and grow with an open-mind, but it is also important to surround yourself with others who share your values, embrace or facilitate your language, and are passionate about the same lifestyle as you. Below are some questions to get you started:
What activities do they encourage?
Are they open-minded to resident-managed events?
Do they value different languages, heritages, arts, and traditions?
Do they offer opportunities for multigenerational activities?
How are they engaged in the surrounding community?
Use Your Imagination
Picture your current routine during every season of the year, would you be able to continue that routine while living in the community?
Will you love your suite as much in the wintertime?
Will you be driving to run errands, or is there transportation provided by the community?
Can you still host Christmas dinner or a special family event?
How much repetition is on the lunch menu?
Moving to an active, senior living community is a commitment to the quality of your retirement, so it is important that you feel at home, healthy, and thrive in all situations. Imagine what the outdoor patio will be in the summer and winter, imagine going downstairs and grabbing a coffee on rainy mornings, imagine your mode of transportation to your favourite market, and imagine making new friends. If you feel excited, ready, and prepared for these scenarios, you may have found the right home for you.
At Origin Active Lifestyle Communities, you will quickly see the difference our founder, Neil Prashad, and team members make in our communities throughout Canada. Caring about others comes natural, and ensuring the feeling of home in our residences never waivers.
We are so sure you will feel the same way when you tour an Origin community, that we invite you to schedule a visit and join our community members for lunch to ask any questions you may have. Not only will you get your answers, but you will get a head start on making friends for when you move in!