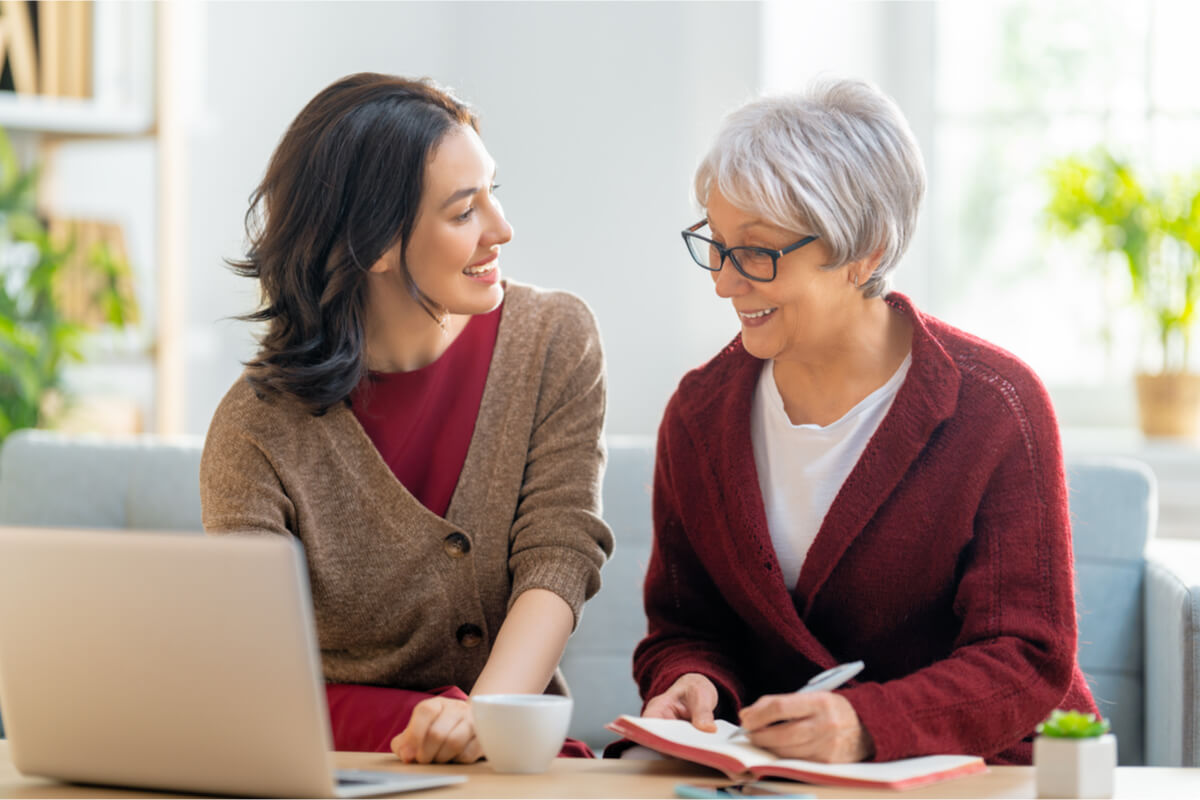 Taking over your parents' finances, especially if it happens suddenly, can be stressful. Knowing when to get involved and what steps need to be handled are essential to ensuring the protection of Mom or Dad and their financial future.
Even if you're not at this point with your parents, Origin Active Lifestyle Communities is sharing tips on how to move forward and protect your parents' financial health.
1. Know When to Get Involved
For some, it can feel uncomfortable to get involved in their parents' finances. But, it is about protecting their assets so they have the funds to continue their lifestyle, receive appropriate care, or plan for whatever the future holds. Warning signs that may show your parents need assistance managing their money could include:
Your parents are receiving increased calls and messages from creditors
When you visit, you notice unopened mail or bills piling up
Your parents have recently made "out of character" purchases
If you noticed these or other concerning issues surrounding their finances, it might be time to talk to them about their finances and plans for the future.


2. Talk to Siblings and Relatives
Before jumping into things, make sure your parents' support network is included in the process. Include siblings, close family members, or whoever needs to be involved to ensure everyone is on the same page. This can help prevent any misunderstandings in the future.


3. Collect All Financial Accounts & Documents
If possible, you should do this step while your parents are still managing their own money and finances to ensure accurate and up-to-date information. However, a situation may arise where you are suddenly in charge of their money, so the first step is to gather all account information and documents surrounding their finances and personal information. These documents include but are not limited to:
Birth certificates

Insurance policies

Deeds and wills


4. Establish a Power of Attorney
A power of attorney (POA) is appointed to manage money, real estate, and investments on another person's behalf. To become a POA for your parent, a formal document must be signed while your parent is fully mentally capable. It is important to understand that there are two types of power of attorney.
A general power of attorney ends once your parent is no longer mentally capable of managing their money.

A continuing power of attorney takes effect as soon as it is signed. However, it is possible to have the POA come into effect only when your parent has become mentally incapable in some cases.
With the proper authority established, a POA can do banking, sign checks, buy or sell real estate in a person's name, and buy consumer goods. The POA does not become the owner of any money or property, but they have the authority to manage it on another person's behalf.
If a Power of Attorney is not established and your parent becomes mentally incapable, you must apply to a court for permission to be their representative or a guardian will be appointed. This process can be expensive and time-consuming, so it's important to talk with your parents about establishing a trustworthy POA as soon as possible.


5. Consider Other Options

Joint Bank Accounts
A joint bank account is where you and your parent share a bank account and have equal ownership rights. These rights can include anything from depositing money to withdrawing money, no matter who deposited it.
Similar to a POA agreement, a joint bank account's regulation can be somewhat customized. For example, there are instances where withdrawals must be accepted by all parties, or a survivorship agreement must be signed.

Financial Planner
A financial planner might be a practical option in instances where you might not feel confident in your money management skills. Their certified education in managing money will ensure no stone is left unturned, as their unbiased expertise is in the best interest of your parent.


Let Origin Help You Plan for the Future
At Origin, we strive to support older adults through a holistic approach. This includes financial wellness and helping seniors manage their money to ensure they continue to live their highest quality of life.
We have developed a Cost of Living Calculator, an easy online tool that helps capture every hidden cost of living. Completing the calculator might be the perfect stepping stone for you to understand the extent of managing your parents' money.
If you have any questions or would like to learn more about our active lifestyle communities, we invite you to contact our team today!