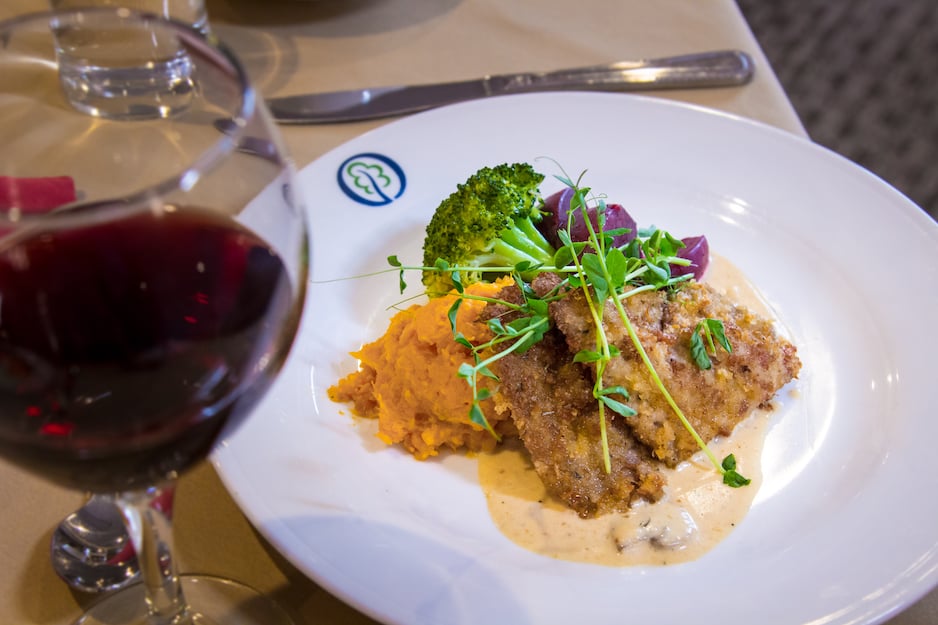 A popular question from those looking for an active, senior living community is about the senior dining services provided. Questions like:
What types of food will be served?
Are different dining areas offered (casual, upscale, etc.)?
Do they take into account dietary restrictions?
Are meals prepared professionally?
These questions come up frequently by potential community members, and while you may assume that senior dining services are nothing to brag about, you would be wrong! At Origin Active Lifestyle Communities, we are committed to the highest standard in every aspect of our communities, and the senior dining services are no different. We wanted to answer these questions and give you a look at what our senior dining services look like at our active lifestyle communities!
Healthy and Nutrient-Dense Meals
A healthy diet is one of the keys to having a happy life. At Origin Active Lifestyle Communities, we take nutrition and health very seriously, and our cuisine matches that. Our meals are made with nutrition, and our community members' taste buds in mind. We also believe an exceptional dish starts from the ground up, which is why we acquire locally-grown, fresh, organic ingredients for our meals.
Dining at one of our Origin communities is no different from eating at a five-star restaurant. Our meals are prepared from scratch and approved by our very own Red Seal Chef and dining team. We fill our menu with delightful meals that will satisfy the taste buds and nutritional needs of our community members.
Vibrant Atmosphere
The atmosphere varies depending on the community you visit. Our dining areas are all made with one thing in mind - providing our community members with a unique and high-class experience. While the dining locations vary depending on the community, one thing is for sure; our senior dining services are not something we take lightly. We strive to provide the senior in your life with a truly unique and vibrant experience. The senior dining services we offer at our active lifestyle communities are nothing short of exuberant, and we have plenty to choose from on our menus.
Be A Part of Our Origin Family
Our goal is to consistently provide community members and their guests with meals that are created primarily by using scratch cooking methods. We invite family and friends to join our Origin community members during their meals! You will find that our senior dining services are not only accommodating but very welcoming. Dining services play a significant role in our communities, and that is why we put the effort in to make every meal feel like a special occasion.
Our goal at Origin is to provide our community members with a truly unique and vibrant dining experience that promotes health and nutrition. It is one thing to discuss how healthy and tasty our cuisine - it is an entirely different experience to enjoy it for yourself! Origin Active Lifestyle Communities invites you to come and enjoy a unique dining encounter with us. Schedule a visit with us and discover the beauty of food at Origin!