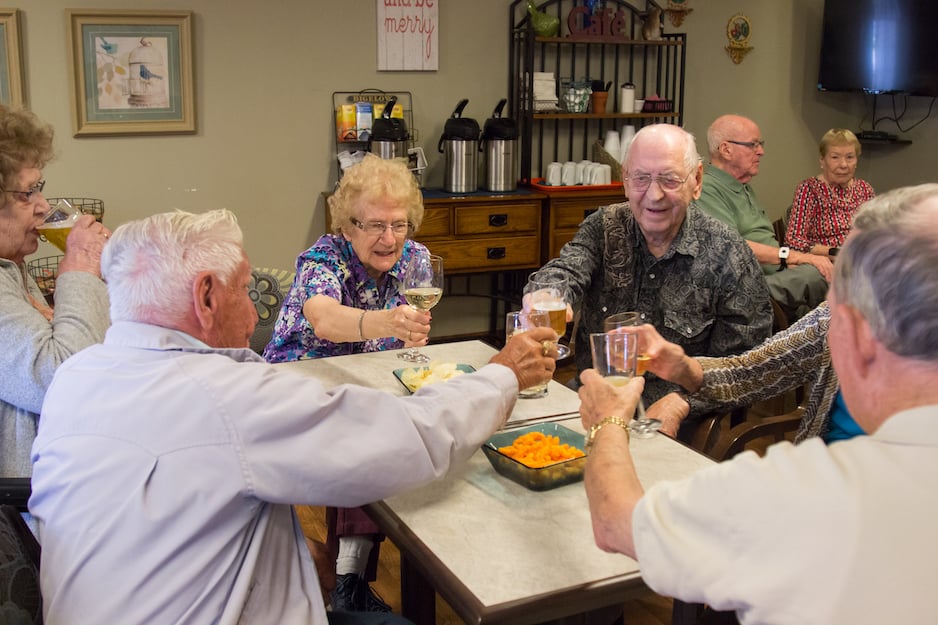 An active lifestyle accompanied by socialization are two significant elements of happiness. At Origin Active Lifestyle Communities, we understand the value of socialization amongst seniors. While it can be challenging to get out and meet new people, relationship building is incredibly important and something we promote at our adult active living communities!
Physical Health Benefits of Socialization
Understanding the importance of building relationships and living an active lifestyle can lead you down a brighter and healthier path. This path can help to decrease feelings of anxiety or stress, which, in turn, can help boost your immune system and increase your longevity.
An added benefit of building relationships is the nature in which we do them in. If you're building a new relationship, you may find yourself out and about more than usual. Walking through a park and chatting with someone is a prime example of this. Though you may not think about it, as you socialize, you're exercising and getting fresh air - which does wonders for your health! Remember, physical exertion does not have to be strenuous to be beneficial to your health.
Furthermore, being socially active can help reduce bad health habits. A recent study from Maastricht University states that those leading an active social lifestyle are less likely to be diagnosed with type 2 diabetes.
Mental Health Benefits of Socialization
Human connection is another crucial aspect of living a long and prosperous life and is an essential aspect of relationship building. With human connection and successful relationships comes a sense of belonging, and a sense that you're cared for and supported. These feelings can bolster your self-esteem and give you a better sense of purpose, too.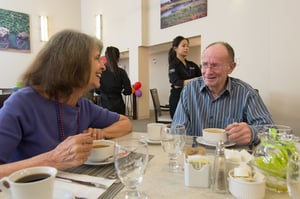 However, the importance of building relationships doesn't stop there. A recent study by researchers in Dublin, Ireland examined the true impact that social networks, social support, and social activities have on older adults. The findings showcased several health benefits from living a socially active lifestyle, including improved cognitive function. This improved function also comes with the added benefit of a decreased chance to develop Alzheimer's disease or other forms of dementia.
Finding a Community with Social Opportunity
As we age, our social group may shrink, which can make it more difficult to lead a socially active lifestyle, but the importance of these relationships is significant. If you're new to a senior living community or are considering transitioning to one, there are many activities and events that Origin Active Lifestyle Communities hosts to promote social interaction amongst our community members.
Origin provides life-enriching amenities that can help push you out of your bubble and experience new adventures! Our communities include social spaces such as art studios, spas, beauty salons, craft kitchens, game rooms, and greenhouses to ensure our members have plenty of ways to lead a socially active lifestyle.
If you're interested in checking out one of our active lifestyle communities throughout Canada, we invite you to find your ideal community here, schedule a visit, and experience the Origin Way!