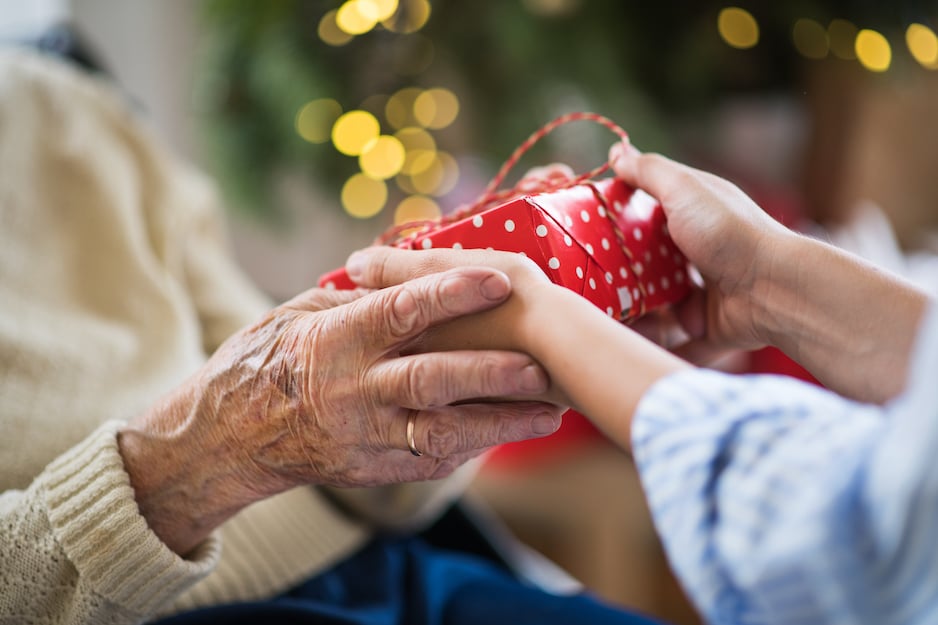 While the holiday season is about connecting with family and celebrating traditions, you may also want to show your love and appreciation of family and friends through gift-giving. It can be hard to decide on a gift for the senior in your life, as you may be stuck between several items or have no clue what to grab at all. It's understandable, as gifts for seniors can be tough to settle on, especially if it's a gift for a parent.
At Origin Active Lifestyle Communities, we understand how important the holidays can be for families, and we know that gift shopping, in general, can be tricky. That is why we would like to give you a few gift ideas for the senior in your life!
Personalized Gifts
If you find yourself in a pinch for a gift or ideas, meaningful gifts with a purpose are a great route to take. Companies like Things Engraved and Print Canada are popping up to provide unique and personalized gifts that are more than just postcards and photo albums. Through these companies, you can choose from fleece blankets, water bottles, calendars, or hundreds of other items that allow you to put a personalized touch on your gift.
These gifts allow you to take a traditional item and add something with meaning, like a family portrait or your loved one's name/initials. Another popular gift is a digital photo frame, which is easy to use and allows you to add hundreds of pictures to a single photo frame. These photos are interchangeable and can be shuffled; imagine a giant family picture album all in one convenient spot!
Purposeful Gifts
While personalized gifts are always a great item during the holiday season, gifts with purpose are also embraced. One trend, in particular, that has gained a lot of traction in the senior living industry are voice assistants, like Amazon's Alexa and Google's Home Mini. These devices make it easy for your family member(s) to access information on the internet like recipes, guides, etc. as well as use it to set alarms or reminders. Taking this trend one step further, smart displays offer the ability to integrate the features of voice assistants while providing a plethora of new features.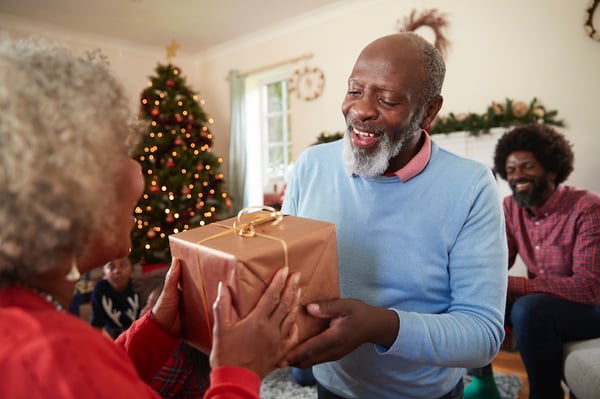 Smart displays are essentially voice assistants with the added benefit of a touch screen which allows for features like the ability to watch videos or TV or make video and voice calls. Some more recent smart displays, like the Google Nest Hub, can even be used as a means of security. Smart displays can help the senior in your life connect with family and friends, as well as aid them in their day to day activities.
An alternative gift idea that can help with the day to day for the senior in your life is a smartwatch. Companies like Apple have begun introducing medical features with their Series 5 models, such as fall alert sensors and the Emergency SOS app. These devices serve more of a purpose as they can help older adults monitor and track their health with ECG heart-monitoring systems in place. There are more economically friendly smartwatches, such as the Fitbit Inspire, which can track exercise routines as well as sleeping habits.
Another gift idea that is popular amongst seniors, is the gift of a spa day or massage! Spas aren't just about relaxing, they actually come with ample health benefits. One study from the University of Finland states that frequent spa usage can reduce the odds of dementia by up to 66%! Furthermore, spa days are important for cardiac health, can reduce inflammation and improve circulation, and they can help reduce stress! At Origin Active Lifestyle Communities, we have the Evergreen Salon & Spa that provide services such as facials, pedicures, makeup applications, waxing services, manicures, therapeutic massages, and haircuts and coloring! The gift of a relaxing massage or a beauty/spa day may be the perfect gift for your loved one!
Connecting with Family
Sometimes the best holiday gift for the senior in your life is a simple visit. Visiting your parent or family member reminds them that you love them, keeps them emotionally and socially engaged, and helps keep their spirits up!

Above all else, the holidays are about traditions and the people we care about the most. At Origin Active Lifestyle Communities, we hope you and your family have a great holiday season filled with memorable moments and love. Check out our Origin blog for more helpful information!