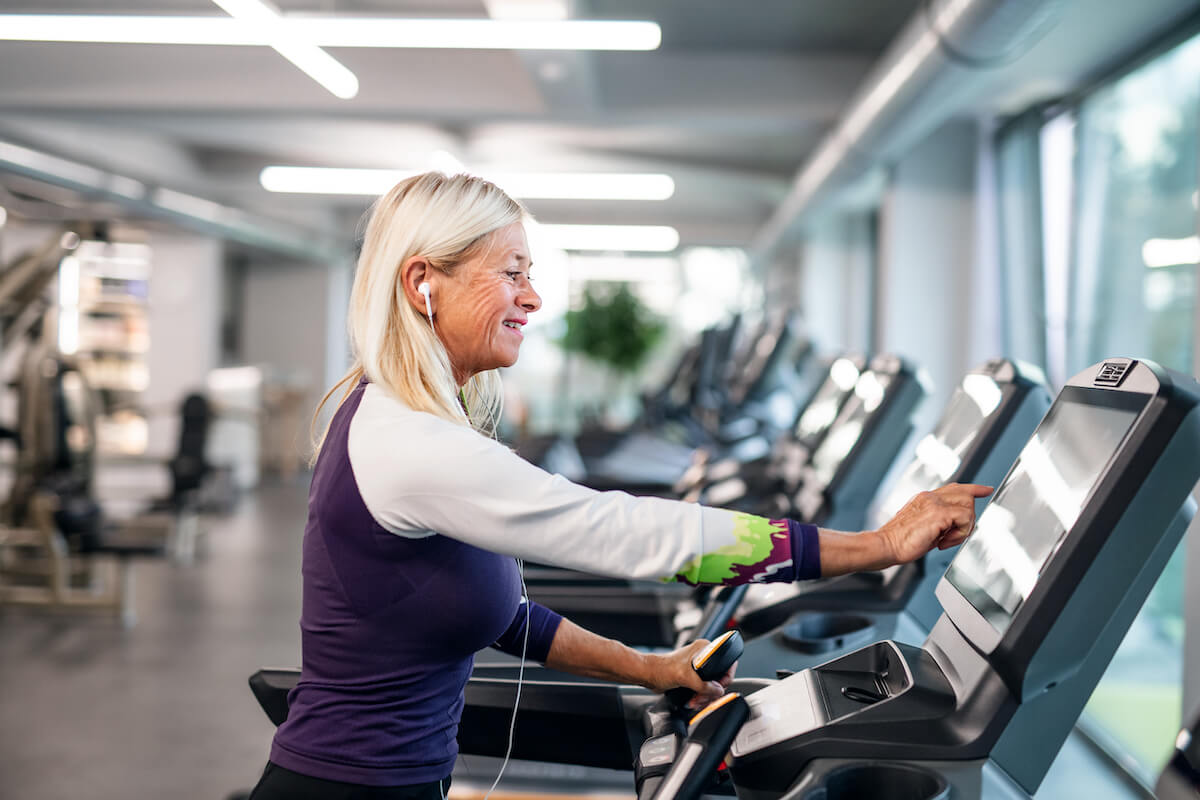 The prospect of moving out of your home and into a senior living apartment can bring on a broad range of emotions—you may feel like you're losing your independence, you may not want to leave your home, or you may feel fearful of change and the unknown.
In addition to these feelings, you may also feel confused. There are so many different options for senior living available, and without a clear understanding of these options, it can feel overwhelming. Common stereotypes and misconceptions surrounding retirement living may have led you to believe things that may not even be true. With all these misconceptions out there, you need to understand what independent living is—and what it isn't—to fully grasp the benefits that this lifestyle option can have.
Origin Active Lifestyle Communities, with independent retirement homes throughout Canada, is sharing four things about independent living you may not know. Hopefully, these will help you better understand this type of senior living and see if it's right for you!
1. It is

Active
Today's independent living communities are modern, lively, and feature active and exciting lifestyles.
Independent living communities typically offer a full calendar of events and activities to keep community members and guests engaged, connected, and active. These events can range from guided fitness and health classes to happy hours, trivia nights, and day excursions to popular local destinations.
Independent living communities provide a low level of care and support versus assisted living or nursing homes, so residents have a higher degree of freedom and independence. Independent living community members can come and go as they please, travel, or even continue to work.
Did You Know?
Did you know that living an active lifestyle can increase your quality of life as you age? Studies show that individuals who follow a comprehensive approach to activity and wellness live longer, healthier lives. There are several dimensions of this wholistic approach to wellness, including physical, social, intellectual, and spiritual—all of which can be achieved at an independent living community.
Active Living at Origin
At Origin Active Lifestyle Communities, we know how essential staying active is, and it's the foundation of all that we do and offer. Our retirement homes throughout Canada provide an independent living lifestyle that not only encourages activity but facilitates it through our services and amenities. Each of our communities has fitness studios, movie theatres, libraries, game rooms, and more. Life in an Origin Active Independent Living community is full of opportunities to spend the day exactly how you want to, whether travelling, hitting the gym, learning something new, or exploring new places.
2. There is

Help

When You Need It
One of the unique benefits of independent living is that even though it's a lifestyle based on freedom and independence, a helping hand is available should you need one. Even for active and healthy individuals, there's a sense of security knowing that assistance is available in the case of an emergency.
Many independent living communities also offer assisted living or skilled nursing services, so they are equipped with the tools, resources, and personnel necessary to handle emergencies—medical or otherwise. Many communities will even offer a continuum of care, or a transition, option. Individuals can begin their retirement with an independent living lifestyle option, and as they begin to require more attention and assistance, they can transition to an assisted living lifestyle.
In addition to physical help and support, independent living communities provide a no-maintenance living environment, free from the burdens and stresses of living on your own and managing the upkeep of a house.
Did You Know?
Did you know that chronic stress can interfere with your quality of life as you age? Not only does stress have emotional side effects—like feeling discouraged, anxious, or unhappy, but it can also have physical consequences, such as high blood pressure, insomnia, headaches, and a weakened immune system.
Several factors can cause stress for older adults, including the upkeep and maintenance of owning a home. Independent living communities can ease some of this unnecessary stress by providing routine maintenance and support.
Stress-Free Living at Origin
In addition to activities and events, Origin Active Lifestyle communities offer the assistance and service needed for our community members to live a stress-free, leisurely lifestyle. Whether it's keeping the gardens landscaped, the apartments checked, or more personal services like housekeeping, laundry, or our Evergreen Salon and Spa, we work daily to ensure community members are as stress-free as possible.
3. New

Friendship

Opportunities
Another aspect of healthy aging is cultivating social wellness, but for many older adults, living alone or with a spouse doesn't allow for many social opportunities. Independent living communities, however, provide endless possibilities to make new friends. These neighbourhoods offer lots of events and activities that are the perfect times to mix, mingle, and introduce yourself to other people living in the community. Once people spend some time with other adults, many find that most community members are of similar age, health, and background than themselves, and may even have similar interests and pastimes.
Did You Know?
Did you know that social wellness and participation is just as crucial to overall well-being as physical health? Research has indicated that social isolation in older adults can lead to depression, chronic conditions, negative health habits, and increased hospitalization risk.
By participating in social activities with others, you can not only reduce these risks but also obtain other benefits, such as a longer lifespan, increased self-esteem, and a sense of purpose and fulfillment.
Social Living at Origin
In addition to active living, social living is one of the fundamental beliefs of Origin communities. Not only do our life-enriching activities and events promote physical and mental wellness, but they also encourage our community members to get out of their comfort zone, build relationships and make new friends and memories.
Each of our communities is furnished with social spaces such as game rooms, theatres, art studios, and greenhouses—perfect for fostering community, socialization, and friendships.
4. Communal Living is

Healthier
Lastly, studies suggest that communal living, like Origin independent living communities, is simply healthier. For many, feelings of isolation are a concern as they age, as living alone can significantly increase the risk of various health problems. Living in a community can mitigate these concerns by providing a lively, populated environment where there's always something to do and someone to talk to.
The benefits don't end there, though. Besides an active and socially engaged lifestyle, retirement communities also provide proper nutrition, delivered daily through their dining services. At Origin, our dining experience is something we take very seriously, offering nourishing and comforting meals created specifically for community member preference. Our chefs use only the finest local ingredients and are always willing to accommodate any special requests or modifications.
Independent living communities can also be a safer option for older adults than living alone. Not only do we ensure that each community and apartment is physically safe (checking smoke alarms, shovelling walkways), but we also have a safe and secure entry system, guaranteeing comfort and peace of mind for both community members and their families.
Discover

Origin Active Living Today
Simply put, independent living in an active retirement home can provide a way for older adults to stay more physically active, socially connected, and passionately engaged than they would be living on their own—creating a list of benefits that are simply too good to ignore.
Not sure if independent living is right for you? The purpose of these communities is to cater to a variety of individuals who are all looking to get something different out of retirement.
Maybe you live on your own and are looking for a community of peers and opportunities,

Maybe you've decided it's time to move out of your home and downsize,

Or, maybe you are continuing to work through your retirement and are merely looking for a maintenance-free life of ease.
Whatever your reason, independent living at Origin can give you the experience you crave and more.
Origin Active Lifestyle Communities have one-of-a-kind retirement homes throughout Western Canada, including Calgary, Canmore, and Vancouver Island. Each of our communities focuses on a healthy and active lifestyle through food, activity, and services.
Have more questions about whether independent living is the right option for you? Speak with our independent living experts today and find out how Origin Active Lifestyle Communities can benefit you.
Updated on January 15, 2021