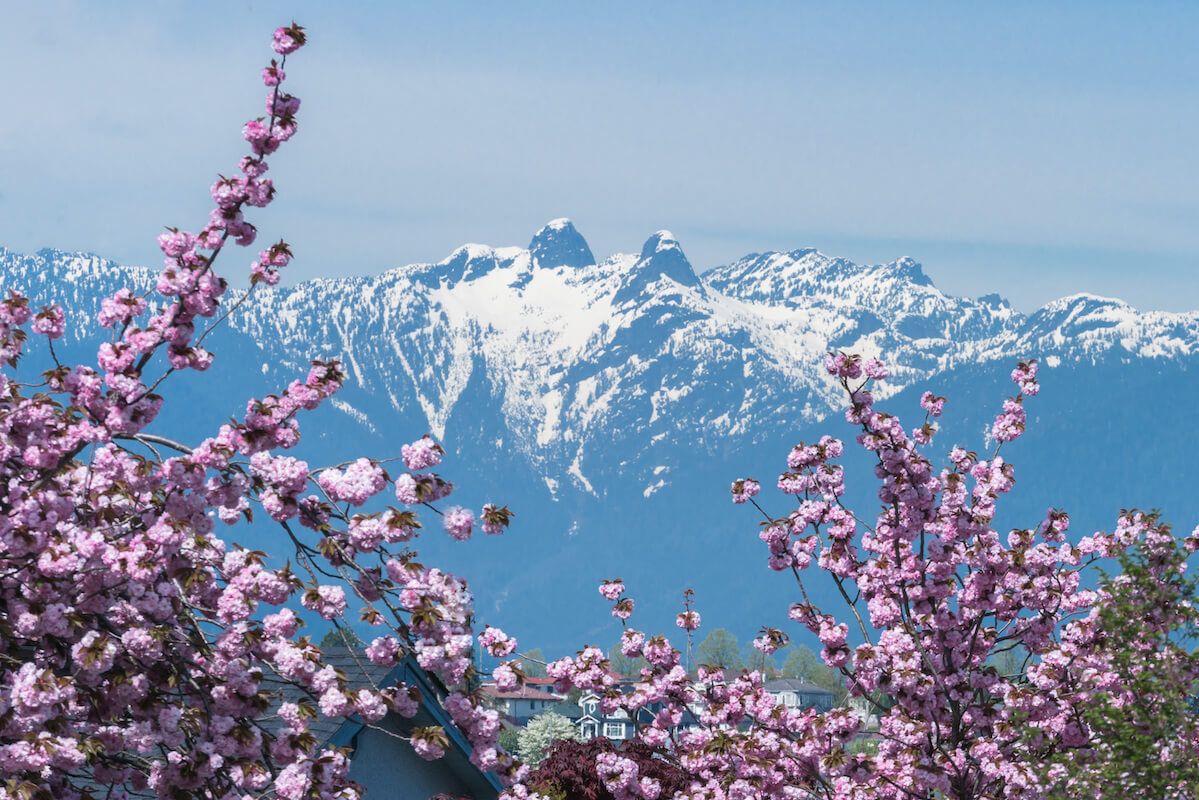 Spring typically arrives on Canada's west coast in February with the blossoming of tulips and the average temperatures keeping above 0°C (32°F). For the rest of the country, spring will start to show its signs around April and stay until June. This time of year offers the perfect weather for seniors to get outdoors and enjoy some sunshine. Here are some spring activities in Canada that are an ideal way to spend time with the senior in your life:
Enjoy the Cherry Blossoms in British Columbia
Being on the west coast, Vancouver experiences the first signs of springtime and one surefire sign of the season is the budding of cherry blossoms. Starting in March, people gather beneath the beautiful, soft blossoms of ornate cherry trees similar to what they do at the Sakura festivals in Japan. This relaxing activity is perfect for all ages to enjoy the beauty of Canada in the spring.
Plan a Trip to the Canadian Tulip Festival
Millions of tulips are the base for this celebration of art, culture, music, food and more. The annual Canadian Tulip Festival in Ottawa started in 1953 and is a colourful, uniquely Canadian event that is perfect to share with your parent or relative.
Spend Time Bird Watching
Various species of birds descend upon Canada in the spring. Geese begin to prepare for their summer offspring, and different ducks make their way north to set up summer nesting grounds. The early morning hours are typically better for this activity as birds are more active and vocal making them easier to spot. A trip to Point Pelee National Park or other bird habitats would be a great way to spend a morning!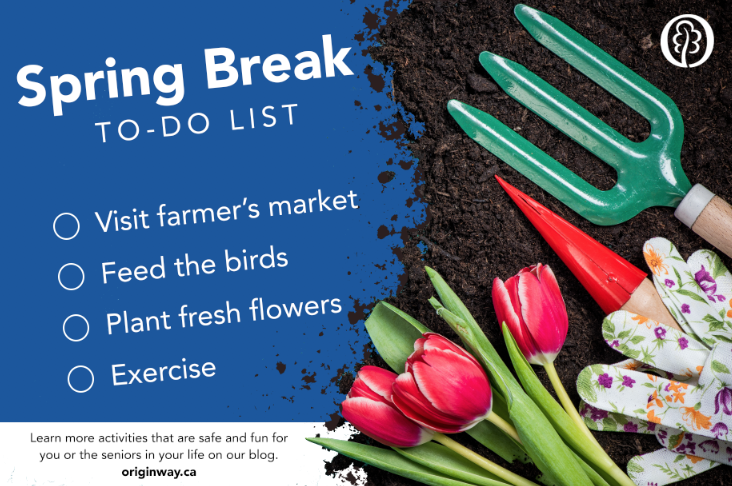 Stop by a Farmer's Market
Strolling (or being wheeled) around a farmer's market is a perfect activity for seniors. With so much to see and sample, you can explore while enjoying fresh produce, flowers, cheeses, or handmade goods and help support local businesses and farmers who play an important role in contributing to the Canadian economy. When you are done enjoying the market, you can use the fruits and vegetables you purchased to prepare a nutritious and healthy meal.
Attend a Victoria Day Celebration
Celebrated in honour of Queen Victoria's birthday, Victoria Day is a great time to gather with family and friends and enjoy an outdoor celebration of food and fireworks. Many areas also commemorate the day with parades, festivals, and events. After these celebrations, you will be ready for summer!
Origin Active Lifestyle Communities believe that the quality of life seniors experience can significantly improve by staying active and engaged in life. These spring activities are a great way to spend time with the senior in your life, while also encouraging active living. Whatever the activity may be – just get outside and enjoy springtime in Canada!