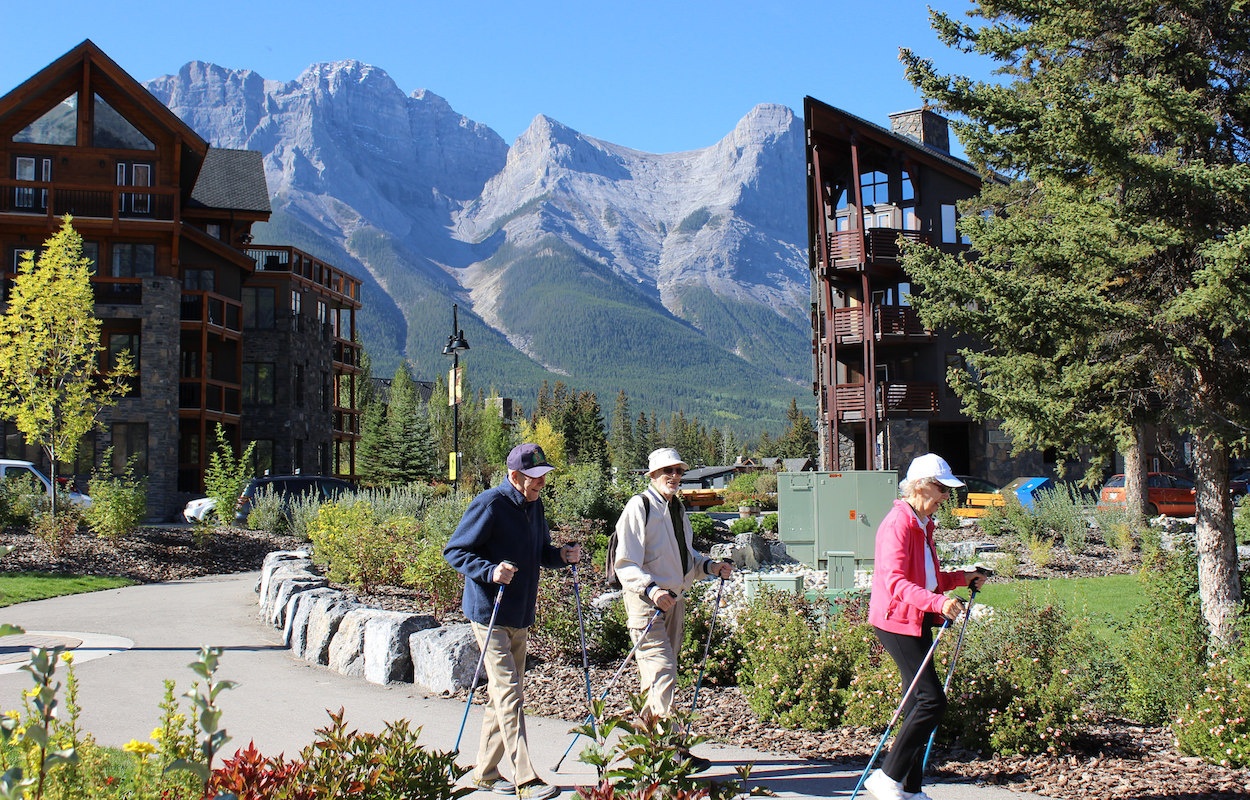 "Sixty per cent of senior Canadians are inactive, and the World Health Organization has found that sitting or lying for long periods is, in fact, a serious health risk." Staying physically active is one of the most important things you can do as you get older. Keeping up with activity will help maintain your mental and physical health, and improve your overall quality of life.
Though Origin Active Lifestyle Communities are supporters of active living for all seniors, we also understand the safety concerns many family members and friends may have. Staying physically active is generally safe for most older adults, but if are worried about the senior in your life, here are some tips to safely promote active living:
Create Space in Their Home
Participating in a group activity or class a few times a week will account for the 30 to 60 minutes of moderate physical activity adults are recommended. However, studies show that engaging in basic, daily living activities can also have extensive health benefits. These activities can include cooking, cleaning the house, or playing with your pet. Be sure that the senior in your life has ample space in their home to allow for these activities as it is important to maintain safety. Remove or replace any items that might be creating a tripping hazard such as area rugs or electrical cords.
While you are in the process of moving things out of the way, remember to keep frequently used items within easy reach especially in the kitchen, pantry, or bathroom. An additional modification that promotes safety is adding extra lighting to certain areas of the home to increase visibility. Simple solutions like stick-on lights or adding light "tape" along stairs or the ground can be an inexpensive yet beneficial solution.
Start Slowly
One of the most important things to keep in mind with any physical activity is to speak with a primary care physician. Once the activity is approved, start slowly and build up time spent and weight used, etc. Every minute counts, so start by incorporating smalls amounts (10-15 minutes) of physical activity into your schedule at a time. This will allow the body to safely and naturally adjust to the additional physical exertion.
Promote Social Interaction
Keeping a senior socially active is just as beneficial as being physically active. Multiple studies have shown that a lack of social engagement is a substantial risk factor for mortality - similar to smoking. Furthermore, isolated seniors are more likely to have a decline in their mobility and experience a decline in health when compared to those who are socially active.
Origin designs, develops and operates innovative, active lifestyle communities across Canada that provide our community members with rich, full lives that maintain safety, build relationships, and promote healthy living. We encourage you to schedule a visit to one of our active lifestyle communities and experience the Origin Way for yourself!