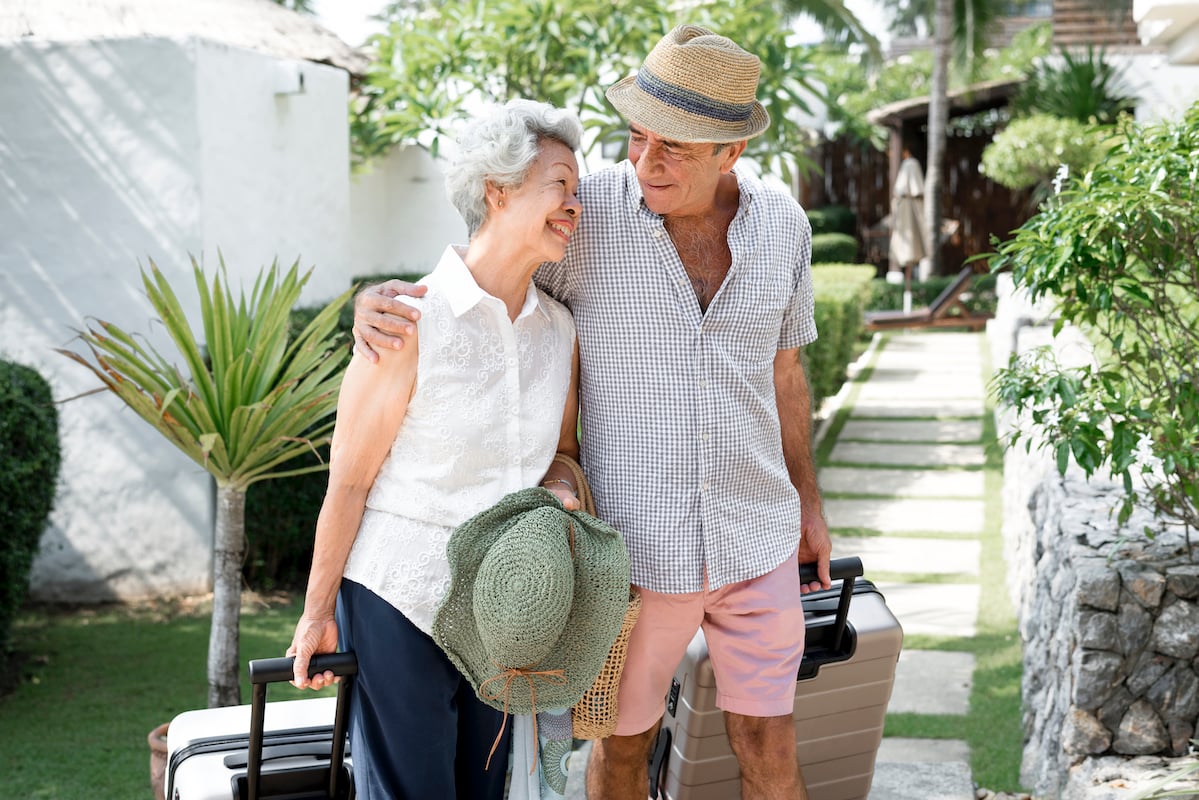 You have been working toward your retirement for your entire life, and now that you are here, you deserve to celebrate. Without having to plan your spare time around a limiting work schedule, you are free to discover the world at your own pace. Now the question is, where do you start? Origin Active Lifestyle Communities, with locations throughout Canada, promote an independent lifestyle full of enrichment and adventure. To help you make the most out of your retirement, we have gathered some ideas to help inspire your next vacation.
We understand that there is still uncertainty and safety concerns surrounding COVID-19. Origin Active Lifestyle Communities is sharing this article in the hopes that it helps you plan for the future once social distancing is no longer necessary and safe travel is ensured.
Planning Your Trip
The first step to any vacation is the planning process. Even though you do not have to worry about time away affecting work, there are still a few items to consider.
First, your budget. It is important to determine what you can afford before you pick a destination. By doing so, you will be able to set a realistic expectation of the kind of vacation that is right for you.
Next, what kind of vacation do you want? Do you want to relax and unwind, or do you want to seek adventure? Determining this will also help you to narrow down destination options.
Finally, how far away from home are you willing to travel, or where do you want to go? Travelling the world can be an exciting adventure, but it is not for everyone. Decide what you are comfortable with and choose a location that is within that limit.
Exploring a Passion
Have you always wanted to dive deeper into a hobby or passion but could never find the time? Well, retirement has given you time.
There are festivals held every year for just about every passion that one could think of. For your next vacation, consider attending a festival that will surround you with the thing you love. If you are not sure where to start, ToDo Canada is an excellent resource for finding festivals all year round.
Bucket List Locations
A great way to determine where to go on your next vacation is to reference your bucket list or your dream vacation destinations. Not only will you visit a place that you have always wanted to, but you will also get the satisfying feeling of crossing an item off your bucket list. This could be something as broad as a country that you want to explore or as specific as visiting one of the seven wonders of the world.
Discovering Your Family's Heritage
Many people may know where their family originated from, but they have never visited the country of origin. Retirement is a great time to learn about your family's heritage and what better way to do that than travelling to where your family came from?
For your next vacation, discover a deeper understanding of your family's history and ancestors. Travel to their country and explore.
Uncovering a Local Adventure
There is nothing wrong with a staycation. In fact, there are many experiences waiting to be discovered right in your local area. Now that retirement has given you more time; you are free to do all the things you never got a chance to do right at home. You will be surprised at what your local area has to offer.
At Origin Active Lifestyle Communities, we pride ourselves on providing individuals with an active, independent lifestyle that caters to their specific needs and wants. We offer many engaging activities that stimulate the lives of those who call us home. Through socialization, companionship, mindfulness activities, and fitness and nutrition, we provide an environment for individuals in retirement to thrive.
Contact our team to learn more about our services and what we have to offer your retirement lifestyle!