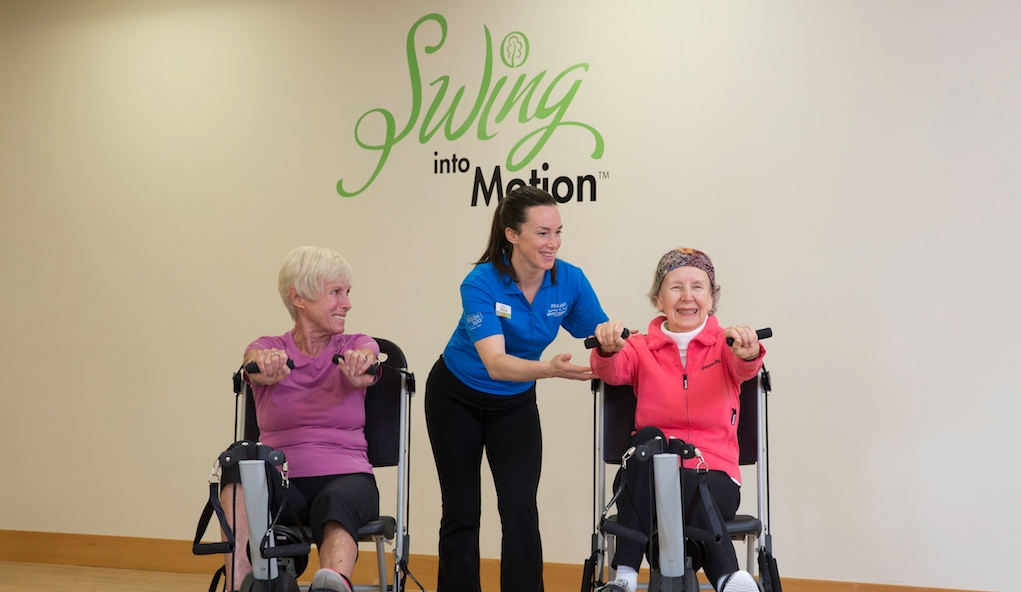 At Origin Active Lifestyle Communities, we have done the research and have seen the benefits an active lifestyle can have on our quality of life as we age. However, we know that some seniors may be dealing with reduced mobility and may even be in a wheelchair, but that should not limit you from living an active lifestyle! You do not need to have full mobility to. Reduced mobility should not hinder you from experiencing the health benefits of exercise and active living. However, it is essential to speak with your healthcare provider before beginning any exercise regimen. Here we have provided a list of exercises you may be able to perform, even with reduced mobility:
Stretching
Stretching activities including seated yoga, triceps or shoulder stretches, wrist extensions, or flexions and can be easily completed even if you are using a wheelchair. The more you stretch, the more flexible you will become.
Greater flexibility allows your muscles to move in a wider range of motion which will allow you to move easier and more comfortably through day-to-day activities. Stretching also:
Improves circulation by increasing blood flow to your muscles
Helps to relieve stress by relaxing tight, tense muscles
Enhances coordination and balance which can prevent falls
Improves posture which can minimize discomfort and back pain (which can be especially beneficial for those in a wheelchair)
Strength Training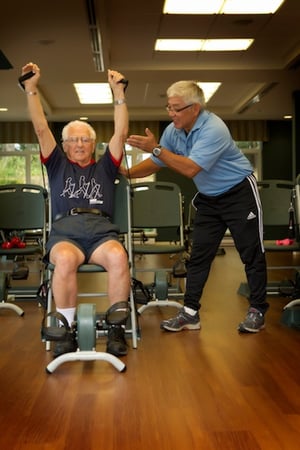 Regular strength or resistance training can help prevent the natural loss of lean muscle mass that comes with aging, as well as those with reduced mobility. Utilizing weights or resistance bands can help build muscle and bone mass. Resistance exercises have also been found to improve the management of diabetes significantly.
According to Dr. Stuart Phillips, a McMaster University professor in kinesiology and Canada Research Chair in skeletal muscle health, "We're very familiar with the benefits of aerobic exercise like running, cycling or walking, but we haven't focused on lifting and strength exercise. They're seen on either end of the spectrum – one makes you strong and muscular, and one helps you live longer, but that's not true. The reality is the two, in terms of health benefits, overlap more than they differ." This means that, even with reduced mobility, you can reap the rewards of aerobic exercises through weight lifting and strength training!
It is crucial to be sure your healthcare provider clears you before trying any physical activity. If your doctor does approve, start slow and gradually to increase your activity level or use of weights over time. Stick with it and encourage a friend or family member to join you; these exercises can be done by anyone with reduced to full mobility!
If you are in a wheelchair or are living with reduced mobility, remember that it does not have to limit you from living a full, active life. Origin Active Lifestyle Communities 'wholistic' approach ensures that every community member is treated as a whole person – nurturing both the spiritual and physical well-being of all of our community members. If you would like to learn more about Origin or our active lifestyle communities, visit our website!