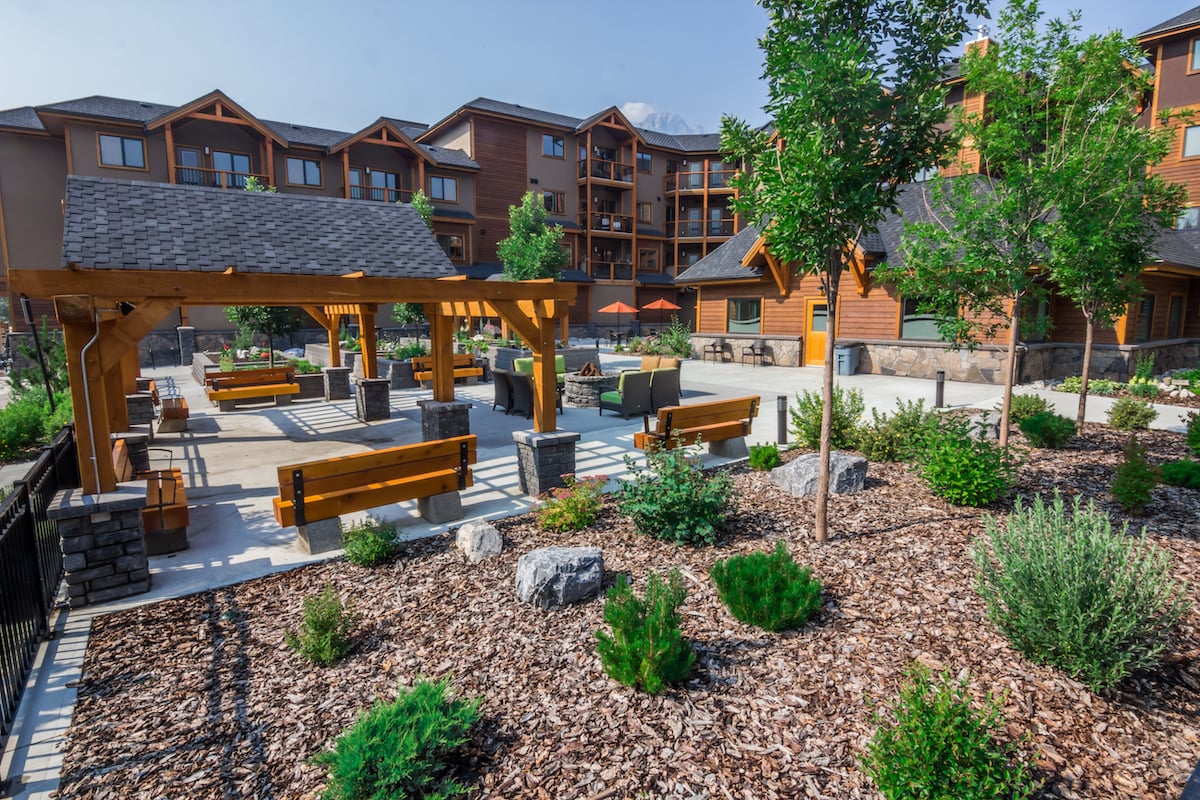 At Origin Active Lifestyle Communities, with locations throughout Canada, we put our community members and their families first. It is our number one priority to make sure that those who call us "home" feel comfortable and safe at all times, even in situations of uncertainty. To do this, we have procedures in place that allow us to be proactive instead of reactive when sudden circumstances come our way.
We know that COVID-19, global statistics, mandates specific to senior living communities, and similar issues have increased worry and concern among our community members and their families. We do our best to relay any relevant information to community members as quickly as possible, informing them of what's going on at the community level and on a global level.
Origin Active Lifestyle Communities wants to highlight our commitment to informing, educating, and managing uncertainties during difficult times.
Our Commitment to Community Members
Health and Safety
The main goal at Origin is to ensure the health and safety of our community members. We take many precautionary measures, both in the daily care we provide and in difficult times.
We Are Here to Serve
Our only business is caring for seniors.
Our community members are the reason we exist, and our purpose is to serve them and to create an environment that allows each member to flourish and live an engaging and enriching life. Our dedicated team members do this by providing a number of activities for all interests, gourmet dining services, comfortable and supportive living accommodations, and nurturing the mind, body, and spirit, encompassing a healthy lifestyle.
We encourage you to visit our website to learn more about the services and amenities we provide at each of our locations.
How Origin Handles Difficult Situations
Community Protocols
We strive to take every measure possible to ensure the safety of community members, their families, and our team members. All of our team members are highly trained on these procedures and enact these policies with a dedicated mindset.
These policies and protocols are put in place in order to equip Origin Active Lifestyle Communities with the knowledge and training to take a proactive approach to any situation that comes our way instead of merely reacting to a crisis.
Keeping Community Members and Families Informed
We do our best to keep both community members and their families informed on our stance and plan of action in any significant situation. This is done by posting updates on our website and social media platforms and communicating with members within our communities.
Our Response to COVID-19
COVID-19, or the coronavirus, has created an immense impact on our society. With more news and updates being announced daily, it is easy for feelings of worry and anxiety to cloud our minds. Origin Active Lifestyle Communities has been extremely cautious and proactive in the prevention and spreading of this virus that has had a global impact.
Our community members, the senior demographic, are categorized as being at "higher risk" due to the increased chances of underlying health issues, lung or neurological diseases, and living in a group setting. Because of this, even more precautions have taken place on our part. We are doing everything we can to ensure the health and safety of each one of our community members.
On our website, we have released both a video and a statement from our President and CEO, Neil Prashad, along with a document defining Origin Active Lifestyle Communities' stance and plan of action regarding COVID-19. This has been done to further show our commitment to community members and their families, as well as keeping them informed on how we are going to get through this pandemic together.
We cannot emphasize enough how much we are dedicated to keeping our community members safe, healthy, and informed. Origin Active Lifestyle Communities invites you to contact us with any and all questions or concerns regarding how we handle emergency situations. We are all in this together, and we will come out on the other side stronger.