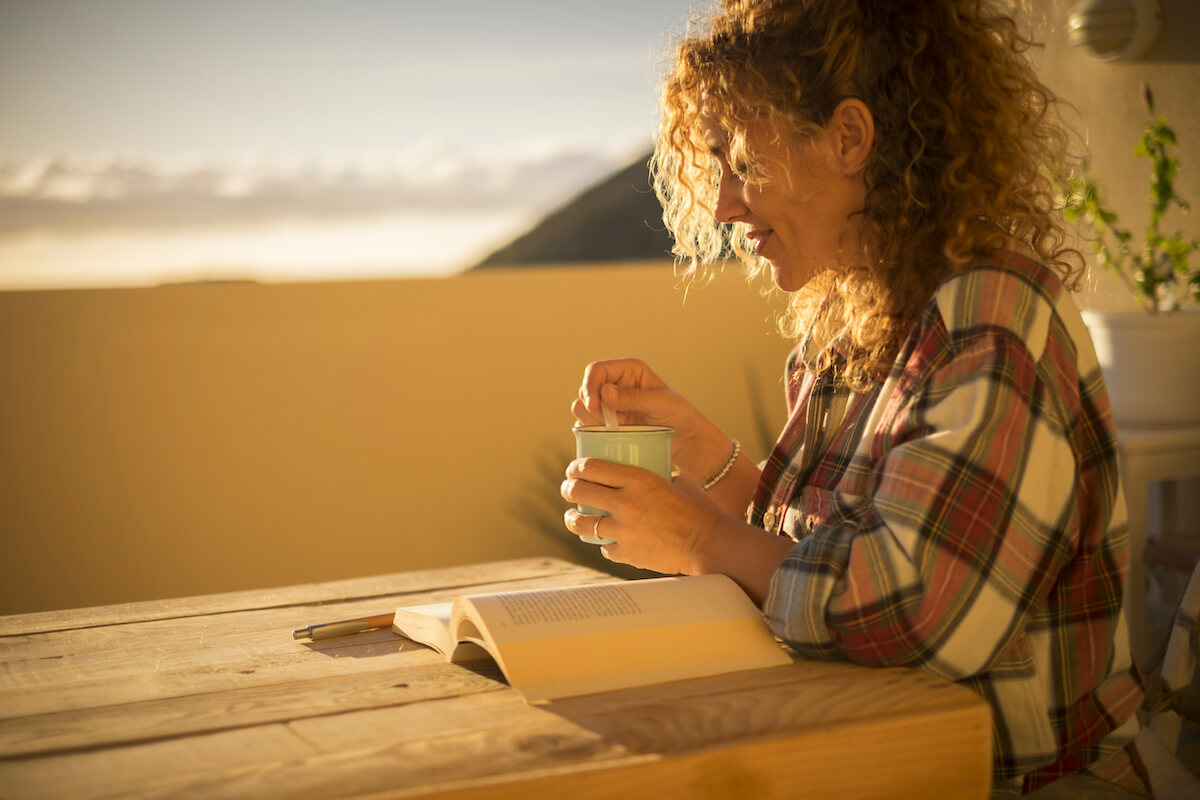 As the Canadian population gets older, many adults will begin to rely on informal caregiving—family members and friends who provide assistance for free—to support their growing needs. As it is, there are an estimated 8 million Canadians who are currently informal caregivers.
These caregivers offer support and assistance to parents and family members—sometimes for a few hours a week, sometimes daily, sometimes in addition to a full-time job or raising a family. And while it can be rewarding and fulfilling, caregiving can also be overwhelming and can take a toll on mental and physical health, leading to a state called caregiver burnout.
With the proper recognition and strategies, though, caregiver burnout can be easily prevented. With active senior living communities throughout Western Canada, Origin Active Lifestyle Communities is sharing some useful tips on avoiding caregiver burnout.
What is Caregiver Burnout?
Over time, caregiving can take a physical and emotional toll on caregivers, especially if the individual for which they care has significant needs, like dementia or a physical disability. Caregivers can struggle to balance their responsibilities and begin to feel stressed about finances, relationships, and a loved one's declining health.
With so much demanded of them, it's not uncommon for caregivers to neglect their health and well-being to focus on everyone else's.
Warning Signs of Caregiver Burnout Can Include:
Having mood swings or becoming angry and irritable more easily
Constantly feeling anxious or depressed
Having trouble sleeping at night and feeling exhausted during the day
Losing interest in hobbies or activities that you used to enjoy
Getting sick more often and neglecting personal medical appointments
If you find yourself experiencing any of these triggers, it could be time to take a step back and evaluate the way you've been managing your responsibilities. Here are some tips to help you reduce feelings of caregiver burnout.
1. Manage Expectations and Set Realistic Goals
Caregivers can often feel guilty if they don't give all their focus and attention to their loved ones, but the truth is, doing so is neither practical nor realistic. When you agree to care for your family member, it's important to remind them (and yourself) that you cannot be available 24 hours a day, seven days a week. Depending on the situation, communicate openly and set realistic expectations about how often you can be available.
As much as you want to help your family member, it's also vital to remind yourself: it's okay to say no. When caregiving, it's essential to set boundaries so that your mother doesn't call late on a Friday to ask if you can pick something up for her, or your dad doesn't ask you to drive him to the store during an important work meeting.
2. Combine Tasks
Informal caregivers have many duties and responsibilities, and sometimes they are entirely unrelated to one another. Maybe you have to take your family member to the doctor, but you also have a big work presentation coming up. Or you missed your workout this morning, but you still have to stop by and spend time with mom. If you feel like you have too much on your plate, try combining tasks.
If you have to make dinner but need to check in on your family member, bring some ingredients to their house and cook a meal together.
If you missed your daily exercise, go to a local park and run while your family member walks.
Bring your laptop with you to doctor's appointments so you can get work done while you wait.
If the thought of merging responsibilities overwhelms you, make a daily to-do list and see what tasks can be combined to be as efficient as possible.
3. Take Care of Yourself
With all the various demands and obligations of caregiving pulling your attention and time in every direction, it can be challenging to focus on your own health and wellness. You might be tempted to get takeout for dinner, stay up late to finish work, or skip your workout so you can zone out on the couch.
As draining as it sounds to eat well and exercise amongst all your other responsibilities, doing so will give you more energy and sustained wellness to be a better caregiver. Here are some tips for taking care of yourself and avoiding caregiver burnout:
Exercise with a friend to keep yourself accountable
Meal prep healthy meals at the beginning of the week
Block off time every week for "me-time" and do something you genuinely enjoy
Wake up 15 minutes earlier every day to plan your day and have alone time
4. Ask for Help
Caregiving can be an overwhelming job, and no one expects you to do it alone. Asking for help can be difficult for some people, but it can ultimately make you a stronger caregiver. If you start to feel overwhelmed or in too deep, reach out to a friend or family member for support. You can even contact local senior living communities and see if they offer respite care services. Accepting help from others can allow you to take some time for yourself.
Preventing Caregiver Burnout with Origin
If you let the responsibilities of caregiving overwhelm you, you could be at risk for caregiver burnout. However, caregiver burnout can be avoided by managing your commitments, focusing on yourself, and asking for help when you need it.
Origin Active Lifestyle Communities offers respite care services at our active senior living communities in Nanaimo and Canmore to give family caregivers a much-deserved break from their duties. Our respite care is a temporary, short-term care option that allows caregivers to focus on other responsibilities while having peace of mind that their family member is well cared for.
If you are a family caregiver and are interested in learning more about respite care at Origin Active Lifestyle Communities, we invite you to contact us today!