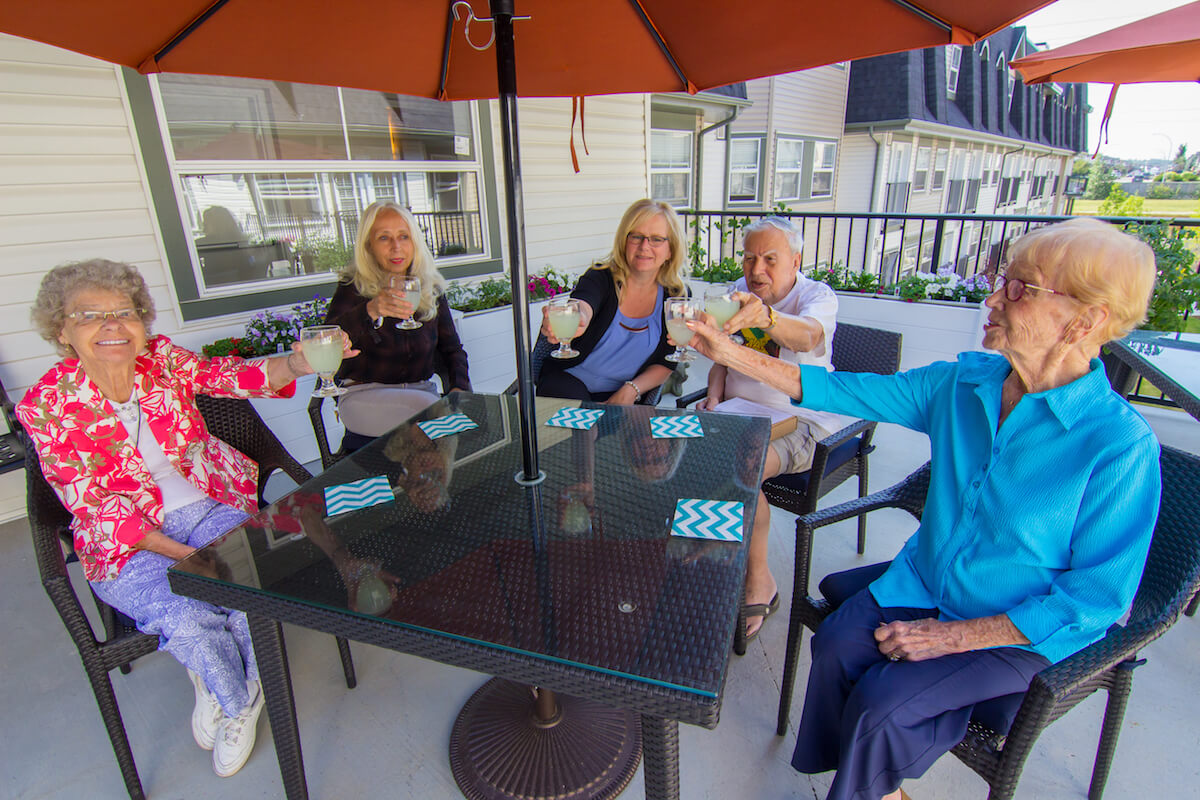 As retirement communities begin to focus on enhancing the lifestyle of their community members, the value of living in one of these communities steadily increases. Many older adults are unaware of the luxuries and benefits that Origin can provide to them.
Origin Active Lifestyle Communities is highlighting the value of becoming a member of an independent living community. Whether your loved one is more interested in relaxing in the courtyards and enjoying the weather, or they prefer to get an invigorating workout in the morning, Origin is an ideal community for enjoying their retirement.

Amenities
Our active lifestyle communities offer lovely apartments that host many amenities. These amenities range from social and health amenities to luxurious ones, like having on-site shopping areas. Safety and security are a top priority at Origin, and we're dedicated to ensuring that all of our community members have access to amenities that promote health and safety.
Your loved one could have access to a wide array of amenities that are just steps away from the active retirement apartments in our communities. Active living comes with a plethora of perks, and you can learn more and see a list of our independent living amenities here.

Freedom to Choose
Living independently doesn't mean living alone. Independence means living and feeling unrestricted, which is why Origin is proud to offer an array of engaging activities and amenities to our community members. Origin's active living apartments give members of our community more options because there is a wealth of activities and clubs to choose from. Providing the freedom to explore and socialize with many like-minded individuals, Origin allows our community members to decide how their day will start and end.
Origin's living spaces are all about providing choices to your loved one. Community members can shop, attend to business, socialize, participate in the fitness programs, or even dine out with our professional on-site chefs tailoring meals to their preference. These perks not only provide your loved one peace of mind, but they also provide them with an ideal lifestyle in a relaxing environment.
A Care-Free Environment
The maintenance cost of owning a home is one of the biggest culprits behind an increasingly stressful environment. As your loved one gets older, they will realize that the house may require more attention than they had previously thought. Living at home may seem appealing, but Origin is an ideal place to live because home maintenance and costly repairs do not burden our community members. Home maintenance isn't just an unwanted mental stressor; it's an unnecessary strain on one's income, too.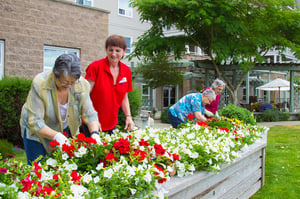 It's normal for your loved one to experience stress from time to time, but it may take an even more significant toll as things build over time and it can have adverse health effects. At Origin Active Lifestyle Communities, we believe that the best thing for you and your loved one is to take that stress away and provide a comforting environment that promotes relaxation. We maintain all of our beautiful retirement apartments and eliminate all the fear of unexpected mishaps that may occur.
With the stress of home maintenance and chores, living at home can be challenging. Unwanted stressors can take an unnecessary toll on your loved one, and our communities relieve those stressors while giving them a unique and fulfilling experience. Please contact us and find an active living community near you to learn how Origin can make a positive change in your loved one's life today.