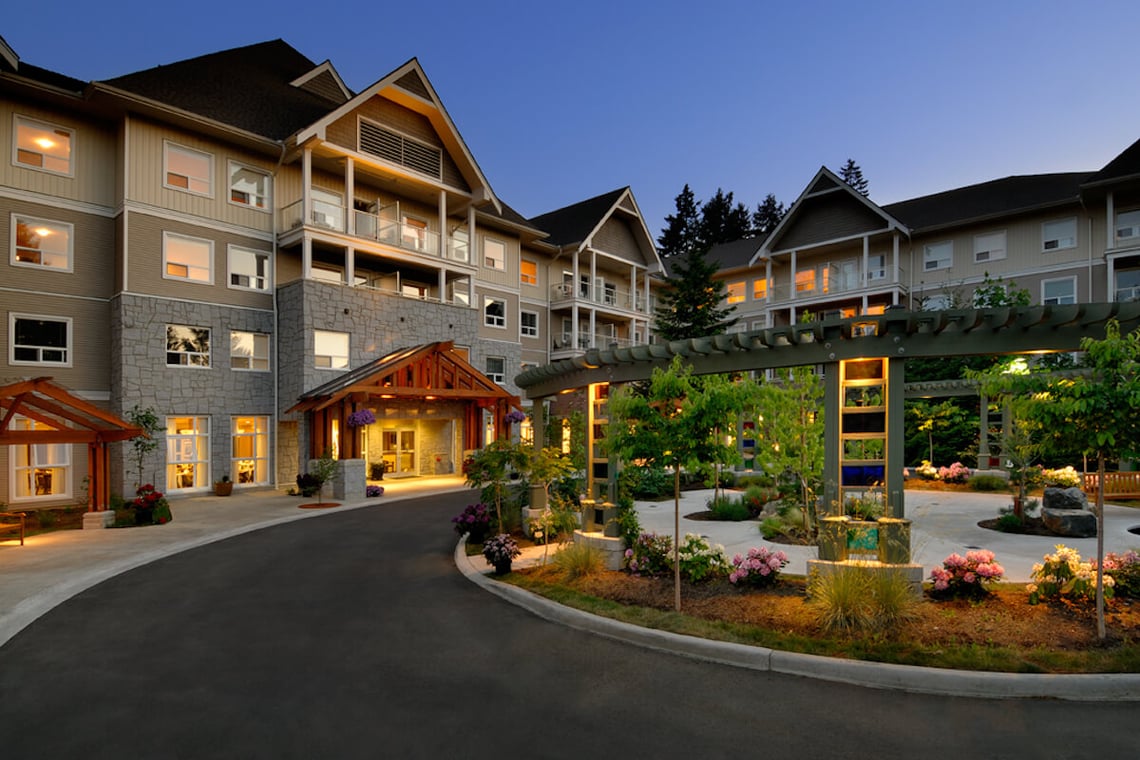 As retirement communities evolve, they become more inclusive to all older adults and continue to add services and amenities that appeal to the public. At Origin at Longwood, our community not only features these amenities, but we also have a focus on enhancing the retirement experience through the Origin way.
Origin Active Lifestyle Communities believe that you should be active, healthy, and satisfied with your retirement. To ensure we achieve those goals, we continuously make improvements to our communities, offer opportunities to participate in activities, and produce mouth-watering, nourishing meals created by professional chefs and culinary teams.
1. The Active Living Experience
At Origin, our philosophy is that being active should be an integral part of your retirement. Not only does being active keep you busy and engaged throughout the day, but it also improves your health and works to prevent severe health conditions.
Here at Longwood, every community member is given the opportunity to participate in activities that benefit their health and enhance their experience. Origin at Longwood features fitness centers, aqua-fit exercises in the pool, and other fun activities that work to improve your health. Whether you're interested in independent living, assisted living, or our other services, our teams will work to make sure that you're exercising adequately and remaining engaged during your stay.
2. A Healthy Lifestyle
It's common for many people to believe that retirement communities offer food that is unappealing, unhealthy, and lacking in flavor. Fortunately, that is simply not the case. Communities like Origin at Longwood feature cuisine that can easily rival luxury resorts, restaurants, and high-end hotels.
To accompany our focus on an active lifestyle, Origin also believes that each member of the community should have a diet that's not only delicious but nutritious as well. Our communities pride themselves on the upscale meals and exquisite dining settings that older adults enjoy every day at Origin.
Our kitchens feature professional chefs, fresh ingredients, and local partnerships that blend to create a unique, nourishing menu for older adults. Whether one of our chefs is preparing a family recipe that your mother used to make, or they are creating a new dish with farm-to-table ingredients, we're sure that you'll become enamored with our revolutionary culinary experiences.
3. Enhance Your Retirement
When it comes to enjoying your retirement, Origin at Longwood is an exceptional choice. Along with extraordinary dining and constant engagement, our community offers a wide array of services and amenities that older adults can take advantage of to enhance their retirement experience.
Origin at Longwood features several amenities and offer services such as:
Game Room
Pool
Fitness Programs and Personal Training
The Rusty Mackerel Bar
Evergreen Salon & Spa
Clubs and Gatherings
The game room at Origin at Longwood is designed to foster conversations and enjoyable moments with other members of the community. Origin also has a bar, The Rusty Mackerel, for community members to spend time with their neighbors and celebrate meaningful moments together. Along with the bar and game room, our community even features a spa and salon for you to freshen up and show off your creativity!
Come and experience the joys to be had at Origin at Longwood today. Learn more about our communities and how you can start living a healthy, active lifestyle at Origin!