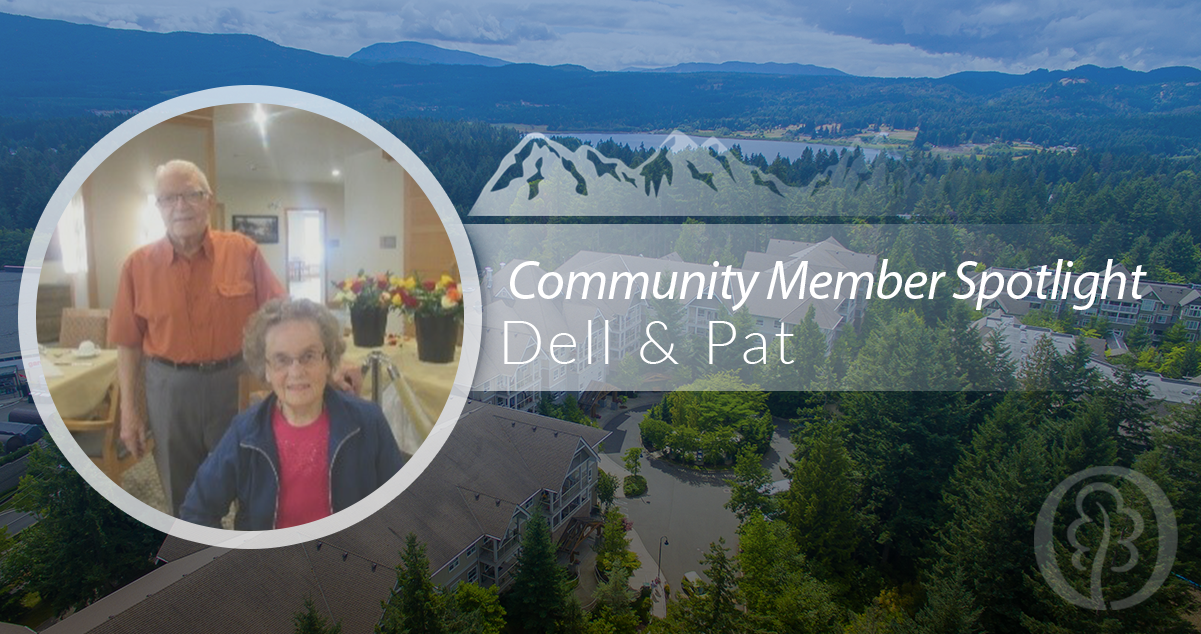 This month, we would like to highlight Dell and Patricia, who reside at Origin at Spring Creek, in our monthly Community Member Spotlight! They have been outstanding members of our community for over two years, and we would like you to join us in recognizing them!
Dell was born and raised in Saskatchewan on a small farm, and he lived there until he went to high school, which is when he attended a university in Saskatoon. He studied medicine and eventually became a doctor, which he explained was not his first career choice. His dream was to become a farmer, but their farm was given to his youngest brother instead, so he decided to pursue a secondary passion in medicine so that he could help others.
Dell met his significant other, Patricia, at the Saskatoon Hospital while they were both working there. He was a doctor and at the time, his wife, Patricia, was an intern nurse. He shared that the two met under very unusual circumstances, as several patients in the hospital had severe medical conditions, which is why he called for an intern nurse to assist him with the patients. The nurse that arrived was Patricia, and Dell became enamored with her.
Dell and Patricia went on to have five children - two girls and three boys! Each of their kids have now graduated and earned a college degree, which makes them very proud parents.
Although Dell was a general practitioner, he explained that during World War II, there was a shortage of doctors, so he did a lot more than his job title suggested. Midwifery, pediatrics, house calls, and nights calls were all everyday tasks for Dell, but he didn't mind. He claims that he enjoyed his time as a doctor and said that "it was a good 45 years of service."
When asked about his hobbies, Dell told us that he loves to ride horses. When he moved to Cochran, he bought his farm to finally be able to fulfill his dream to be a farmer! He enjoyed skiing, curling, dancing and playing different types of musical instruments like the fiddle, piano, mandolin, and harmonica.
We want to thank Dell and Patricia for sharing their story with the team at Origin Active Lifestyles. Congratulations to you both, and we appreciate your contribution to Origin at Spring Creek!